Fall Picture Day at Oden is next Monday, September 26th!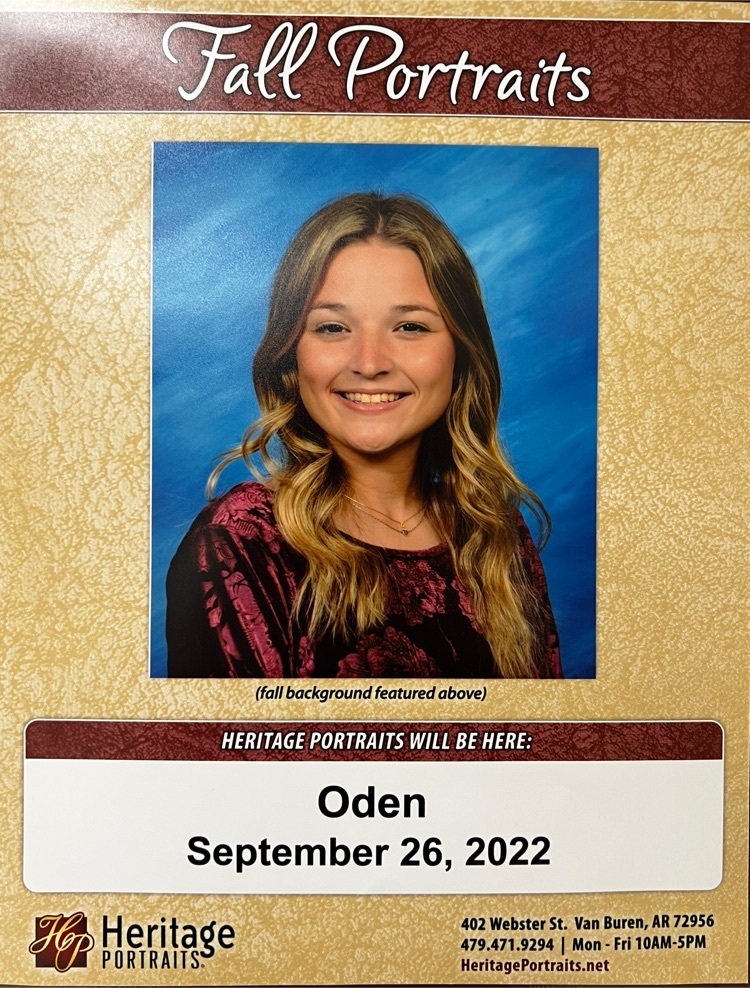 Ouachita River School District will be accepting sealed bids through Monday, September 26, 2022 at noon (12:00 PM) on the following: 2005 XMark Lazer Z'XP mower Mower runs but does not mow Sealed bids should be submitted to the ORSD Administration Office by 12:00 PM (noon) on Monday, September 26, 2022. Bids will be opened and reviewed at ORSD Board Meeting on Monday, September 26, 2022. If you wish to view the mower, please contact: Jackye Simon, Custodial/Transportation Supervisor (479) 243-5677, Monday through Friday, 7:30 AM - 4:30 PM to schedule an appointment. Respectfully, Jerrall A. Strasner Superintendent of Schools Ouachita River School District 143 Polk 96 Mena, AR 71953 1-479-394-2348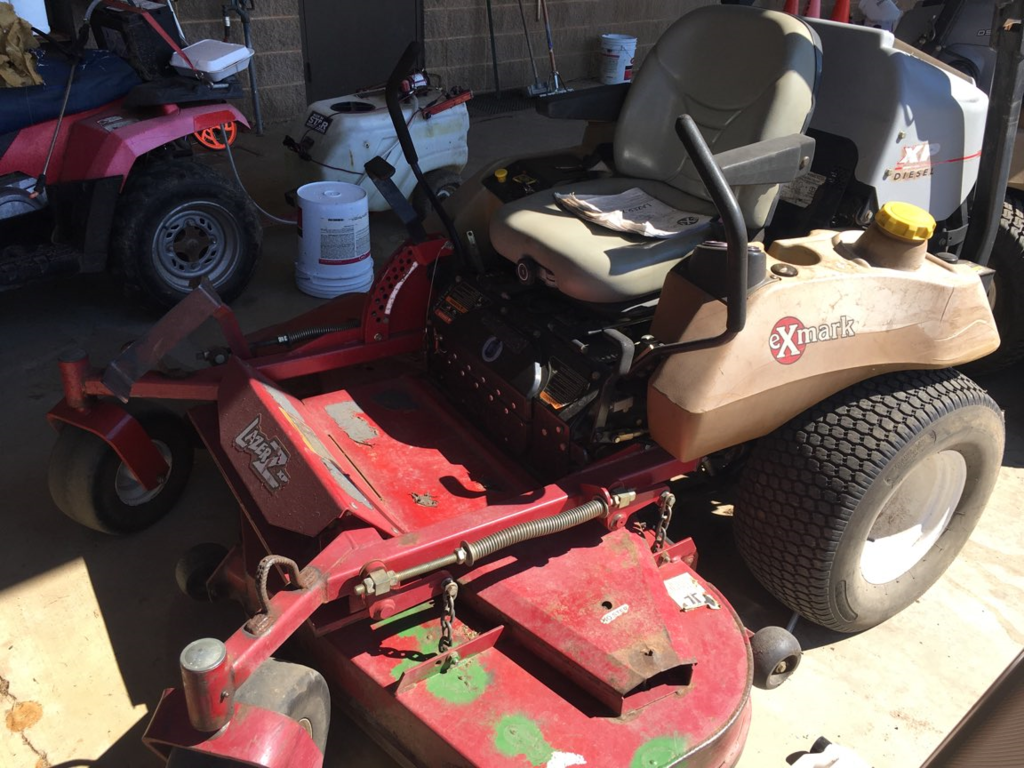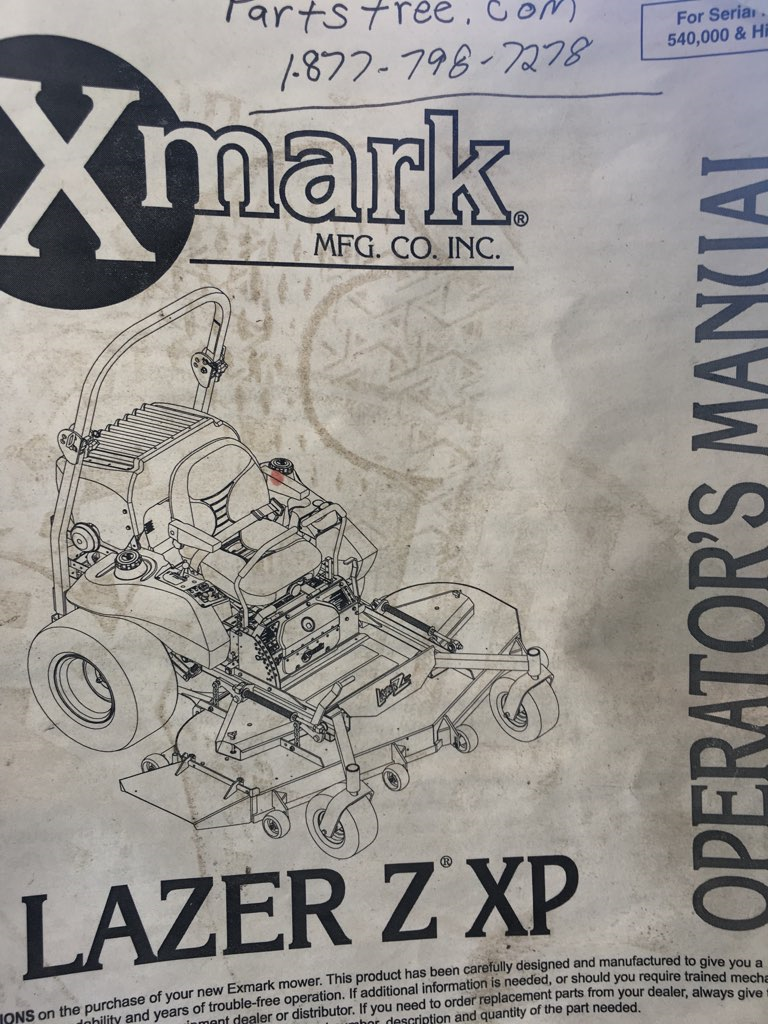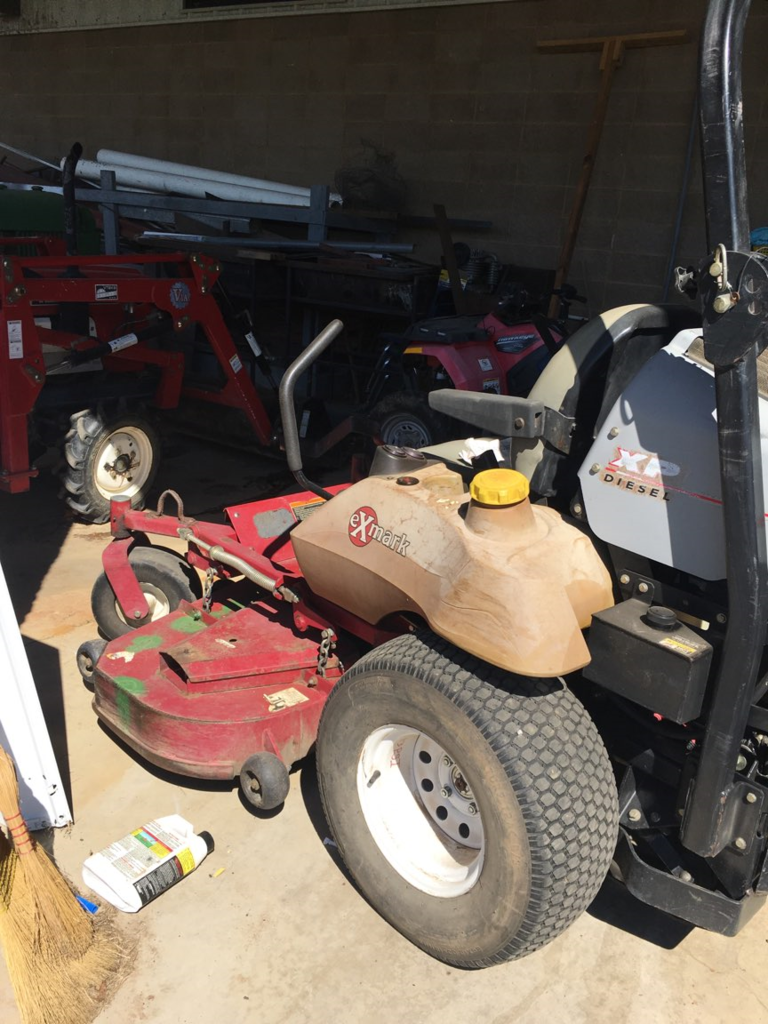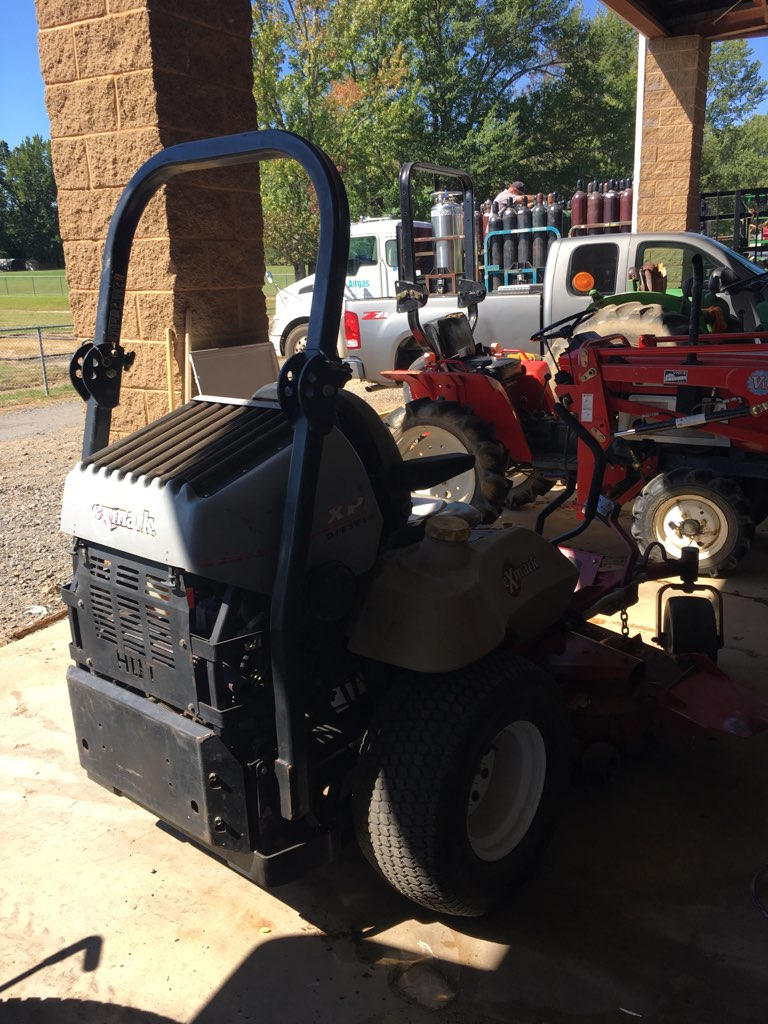 ACT PREP at Acorn High School for 10th-12th grade Acorn students!!!!!!!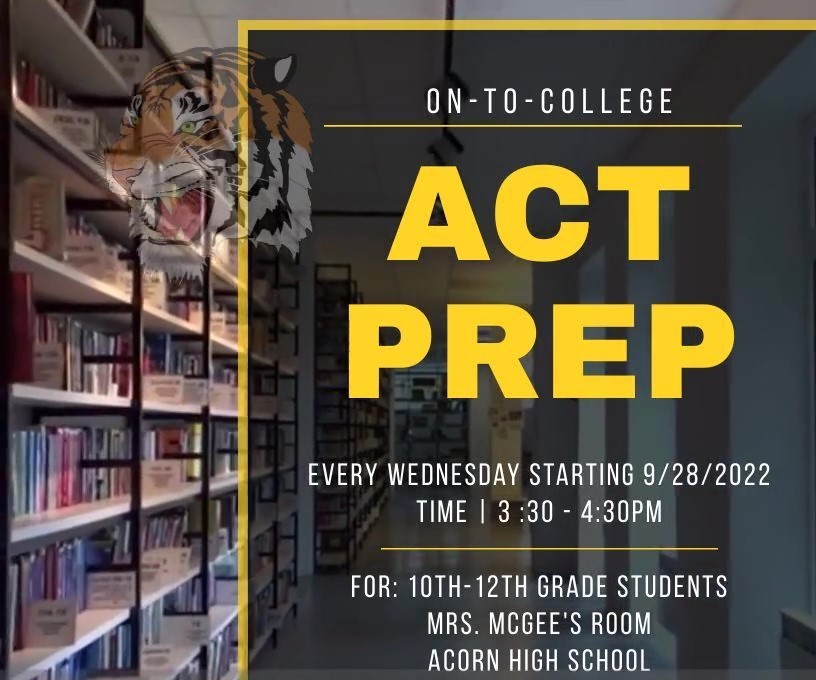 UPCOMING ACT DATES!!!!!!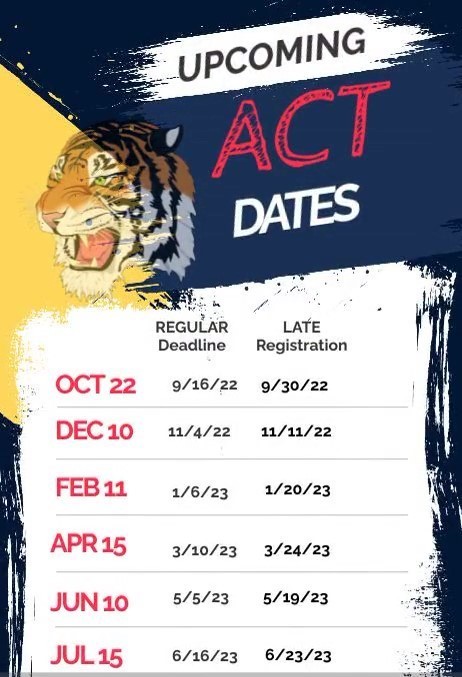 Attention AES Parents and Community: Our BIG school fundraiser starts today! All money raised goes towards fun rewards throughout the school year. The biggest is our End of the Year Fun Day. For the past 2 years, we have had Water Fun Day. Each year "Fun Day" gets bigger and better all thanks to you supporting our Cookie Dough Fundraiser. Sells will be from 9/19-10/4. There are 2 ways to order: online and by catalog. All money is due upon ordering. Students earn a prize for every 5 items they sell. Students selling 15 or more items will receive an ice cream party and the class that sells the most gets a Silly String Fun War Party. Packets will be sent home today. Thank you all for supporting our school! If you have any questions contact me at
kposey@orsd.k12.ar.us
or 394-4833 ext. 320 from 8:00-10:30 AM each day.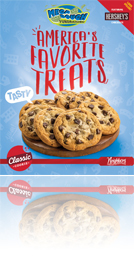 Acorn Elementary's AR Point Club 25 Point Club: Connor Bottomley 100 Point Club: Alayna Cory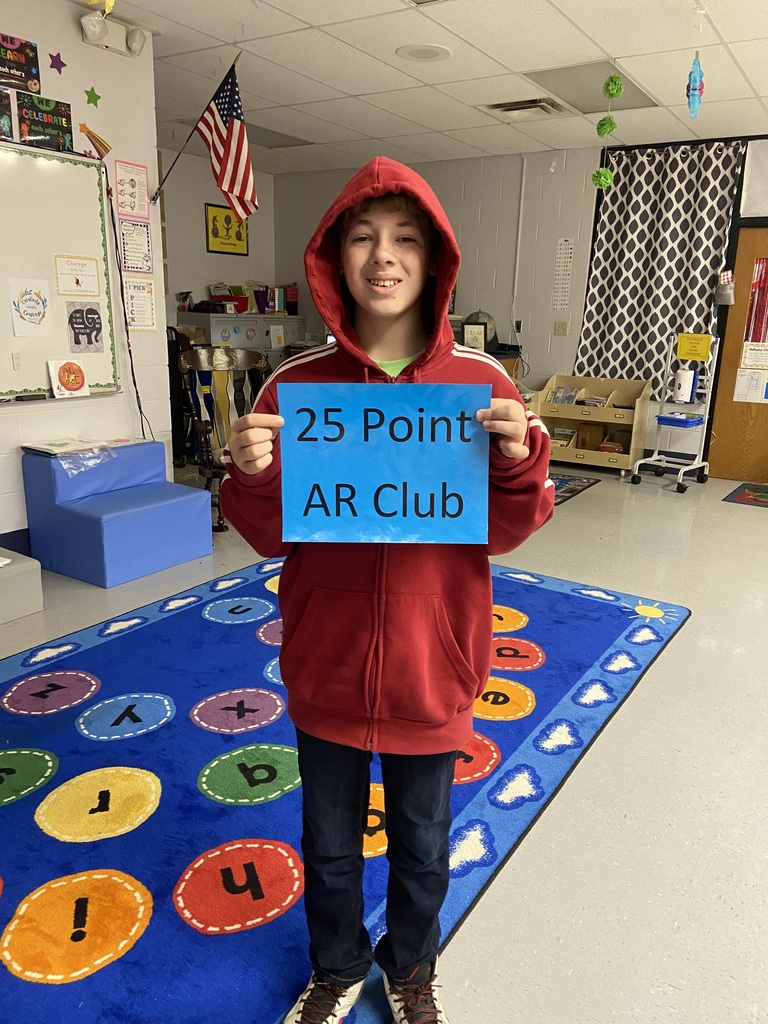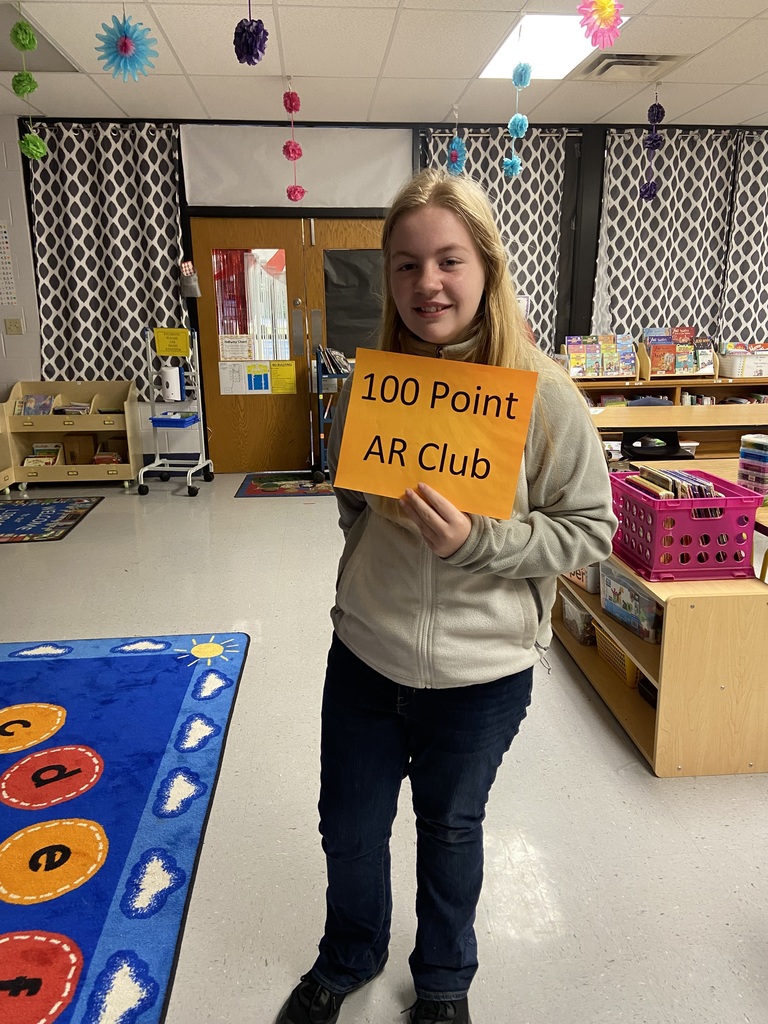 Exciting news here at AES! We had 9 kindergarten students meet their August reading goal! Students must read with their parents for 20 minutes or more each day to meet their monthly goal. Mrs. Wilson's Kindergarten students: Mary Nichols, Grady Bohlman, Axton Priddy, Jaxen Robertson, Jase Ryles, Browning Neal, Josslyn Dandikar, & Ryan Shaddon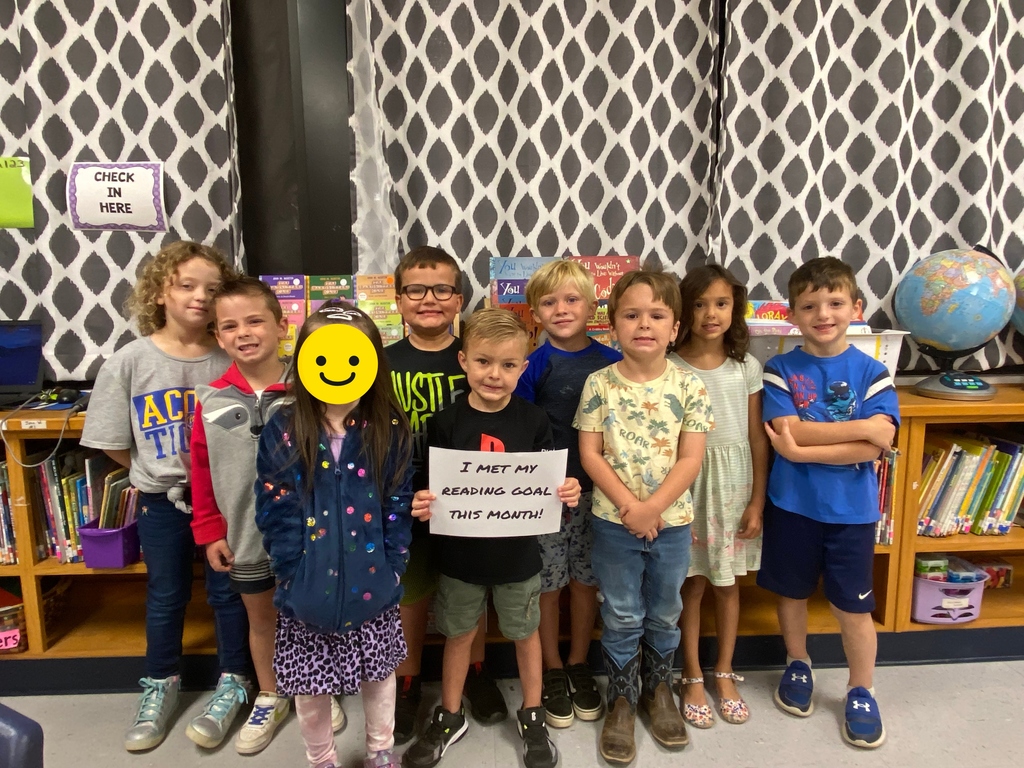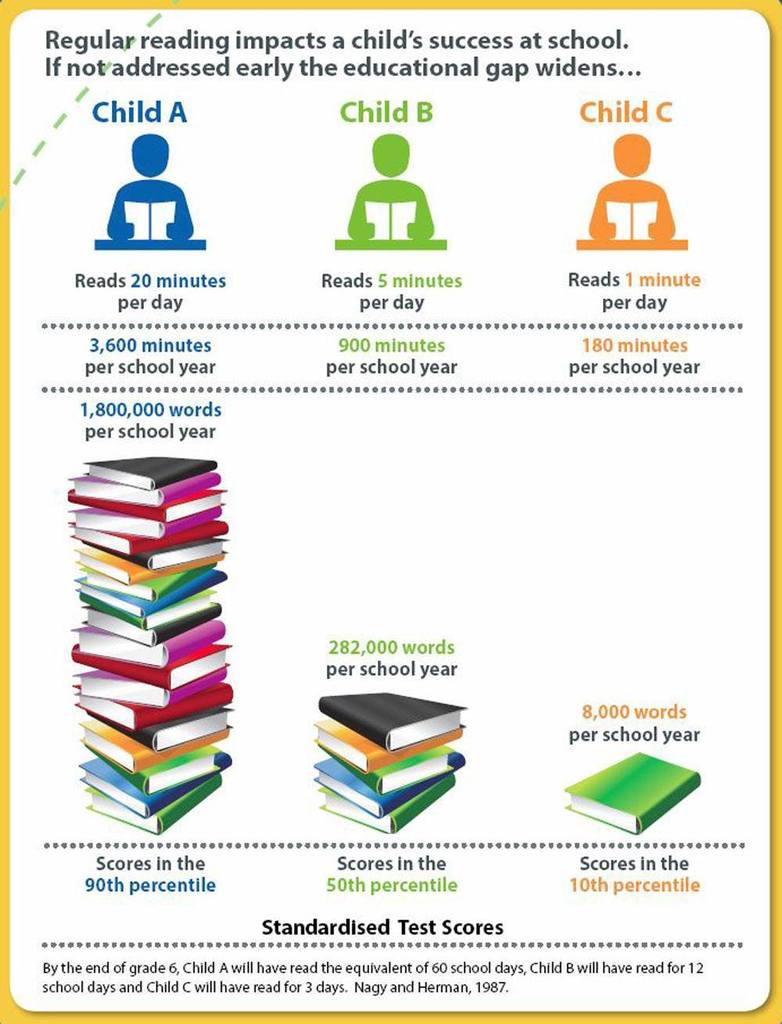 AHS Senior Michael Laing Recognized for College Board National Award Congratulations to our own Michael Laing, who is one of 62,000 students from across the country to earn academic honors from the College Board's National Recognition Programs! These National Recognition Programs grant underrepresented students with academic honors that can be included on college and scholarship applications and connect students with universities across the country, helping them stand out during the admissions process. Colleges and scholarship programs use these honors to identify students from underrepresented groups through College Board's Student Search Service. Michael Laing's hard work to prepare for college paid off with honors from the @CollegeBoard's National Recognition Programs and earning the College Board National Rural and Small Town Award. Colleges and scholarship programs use these honors to recruit students. Laing is a senior at Acorn High School and plans to study pre-pharmacy and pursue a career as pharmacist. Students earn this recognition by excelling on their PSAT/NMSQT, PSAT 10, or AP Exams and in their classrooms. Students who may be eligible have a GPA of 3.5 or higher and have excelled on the PSAT/NMSQT or PSAT 10, or earned a score of 3 or higher on two or more AP Exams; and are African American or Black, Hispanic American or Latinx, Indigenous, and/or attend school in a rural area or small town. Eligible students are invited to apply during their sophomore or junior year, and are awarded at the beginning of the next school year. Congratulations, Michael! We are proud of you! Ouachita River School District…preparing students for life! #orsdlifeprep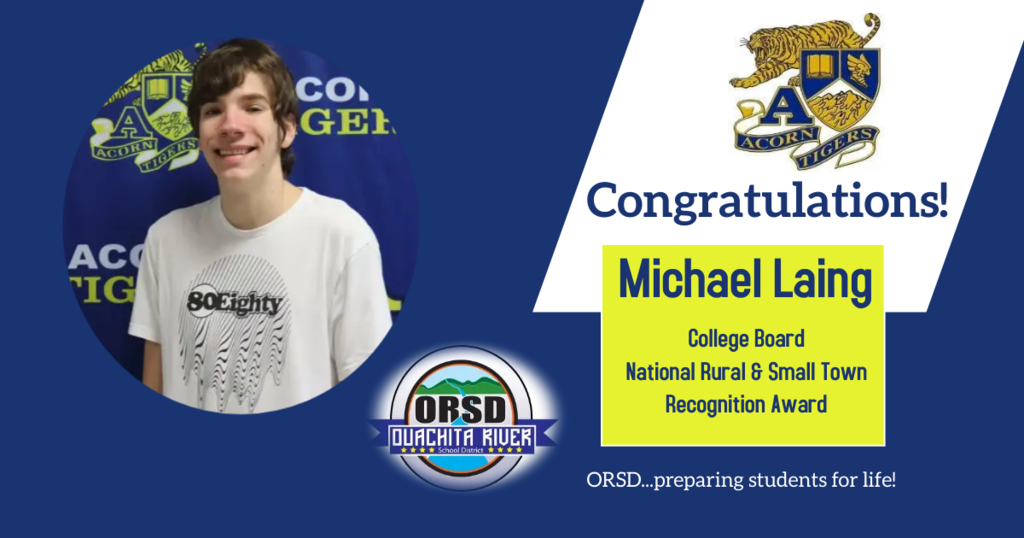 ORSD XC Teams Compete Strong In Tom Stuthard Stampede Ouachita River School District hosted the Tom Stuthard Stampede on Tuesday, September 13, 2022 on the Acorn Schools' cross country course. Junior high and senior high teams from 20+ schools with 100+ runners in each category competed in the meet on the Acorn campus. Coached by ORSD XC and Track Coach Keith Willsey and competing from Ouachita River School District - Acorn and Oden junior and high school, athletes placement in the event included: Junior High Girls: 11th Place - Addi Ledbetter 29th Place - Kaitlynn Ledbetter 37th Place - Josey Dollar 49th Place - Kloee Husser 54th Place - Shelby Rusert 77th Place - Ashton Fechuch 80th Place - Natalie Mabry 88th Place - Olivia Tedder 96th Place - Mylee Sharp 98th Place - Lanee Powell 99th Place - Victoria Squires 100th Place - Izabella Lozier 102nd Place - Ashlin Ford Junior High Boys: 2nd Place - Chance Ragain 16th Place - Ethan Gilbert 47th Place - Gage Davis 59th Place - Luke McAnelly 62nd Place - Jonathan Guevara 63rd Place - Eilam Holland 83rd Place - Zane Newton 110th Place - Levi Starr 112th Place - Jasper Dollar 114th Place - Caden Ryan 119th Place - Max Schnell Senior High Girls: 13th Place - Annabella Tedder Senior High Boys: 9th Place - Isaac Tedder 16th Place - Caden Tarkinton 20th Place - Braven Rodgers 44th Place - Jonah Rogan 66th Place - Mathew Lewis 70th Place - Reed McGee Congratulations to ORSD XC Athletes and Coach Willsey! Ouachita River School District…preparing students for life! #orsdlifeprep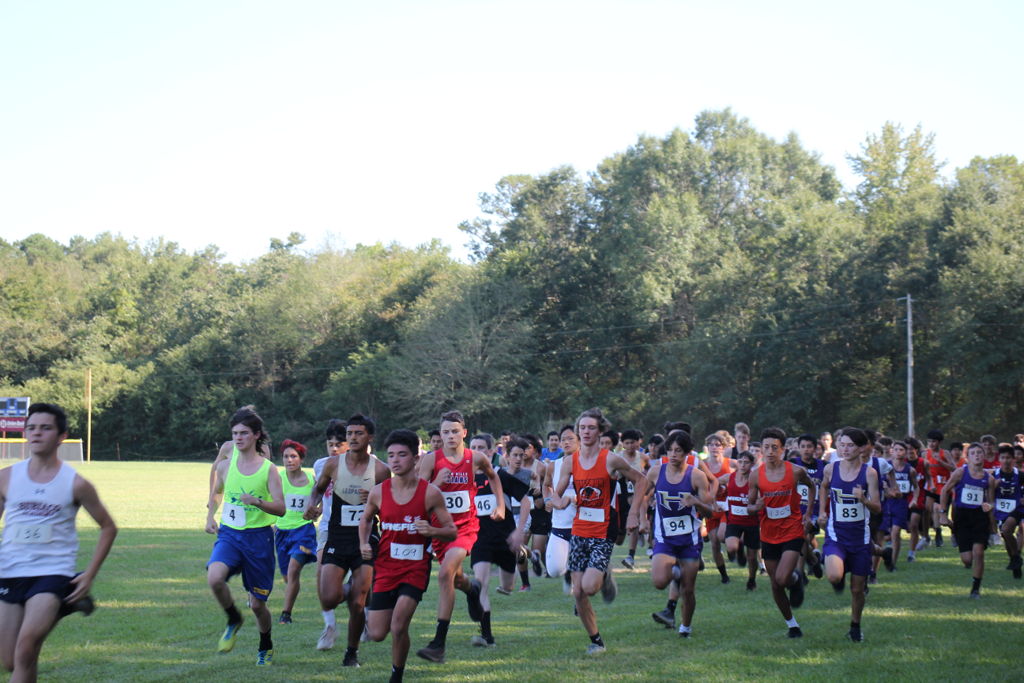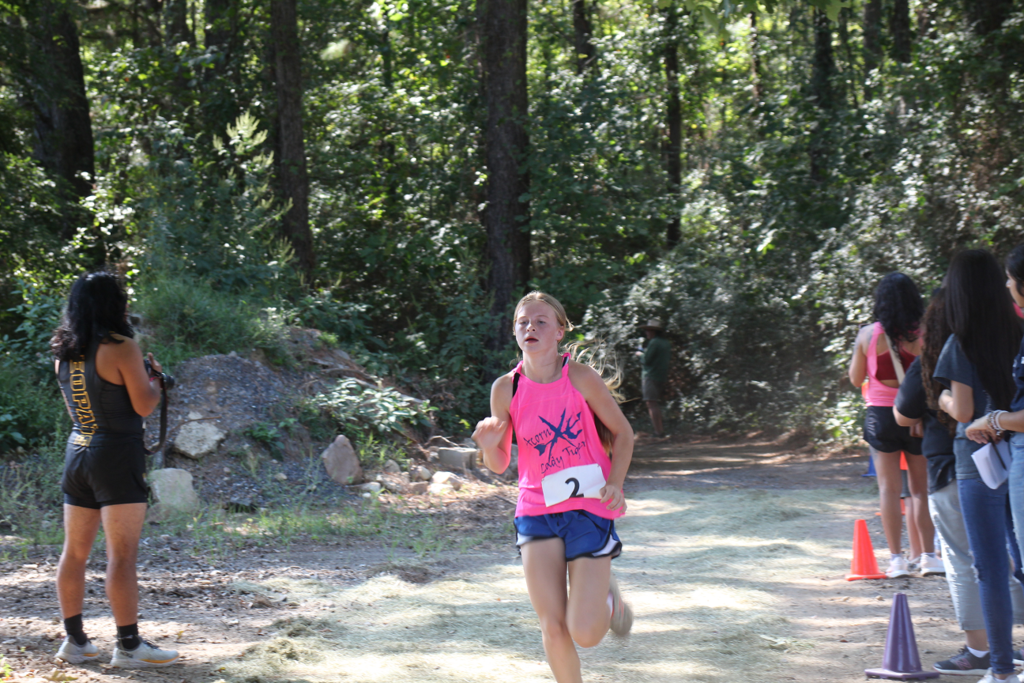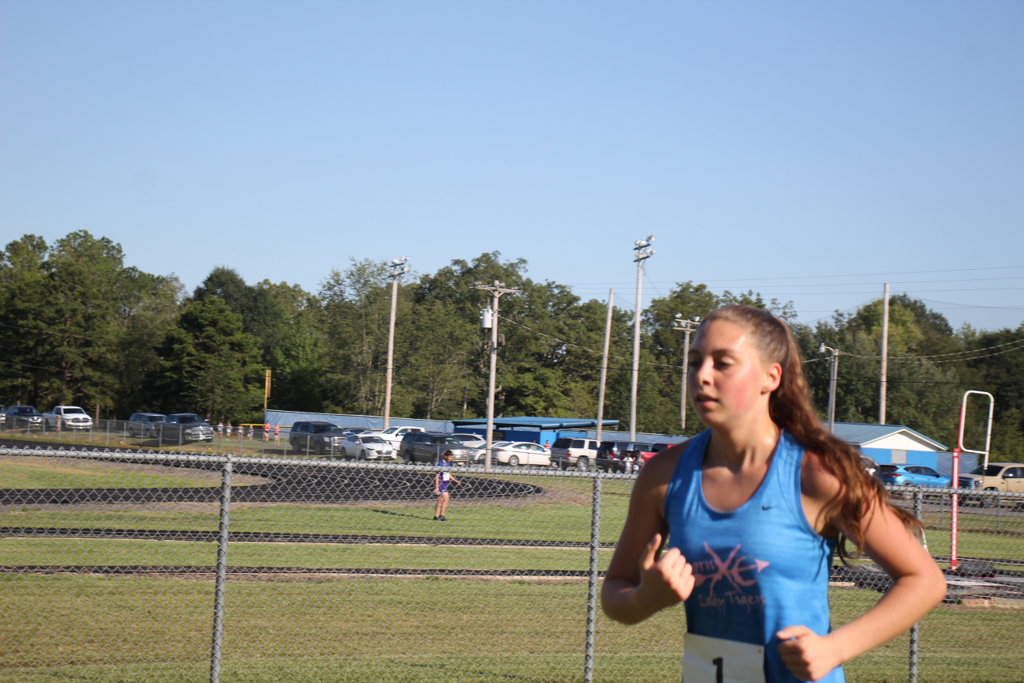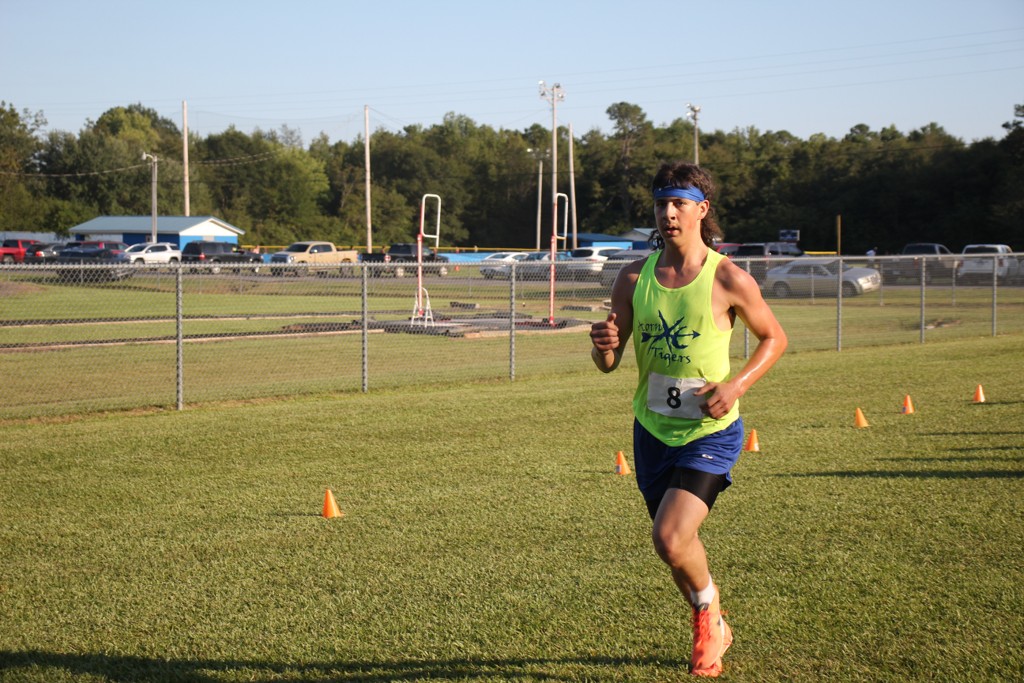 NATIONAL THANK A POLICE OFFICER DAY - 9-17-2022 Thank you to our law enforcement who serve and protect our schools and communities!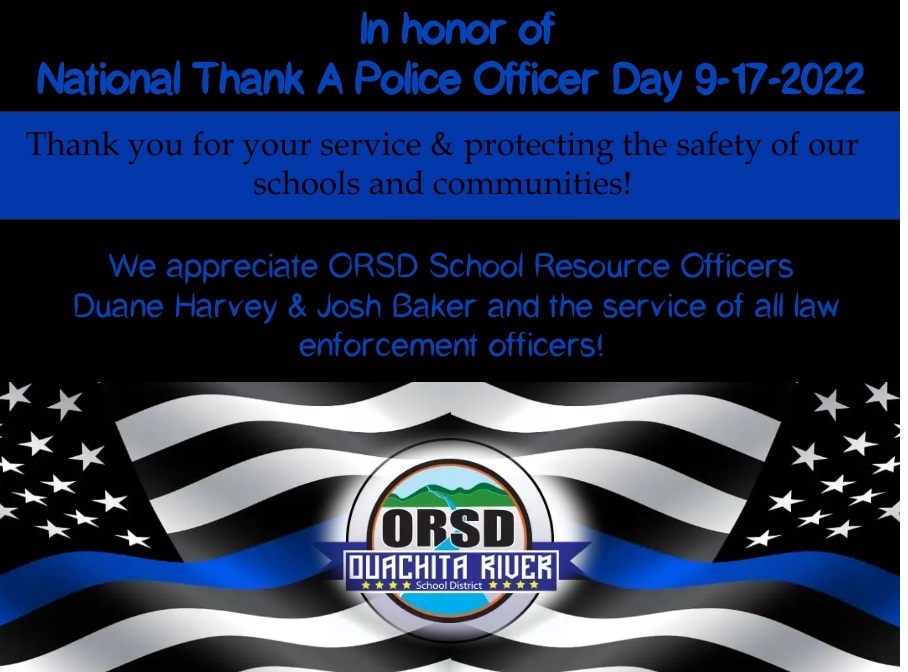 Two Ode Maddox Elementary students received a positive behavior referral to see Mrs. Bergum this week! Amos Bridges and Liam Bartel showed hard work and empathy toward others. Thank you both for being a positive and shining example to others! 🧡🖤🐺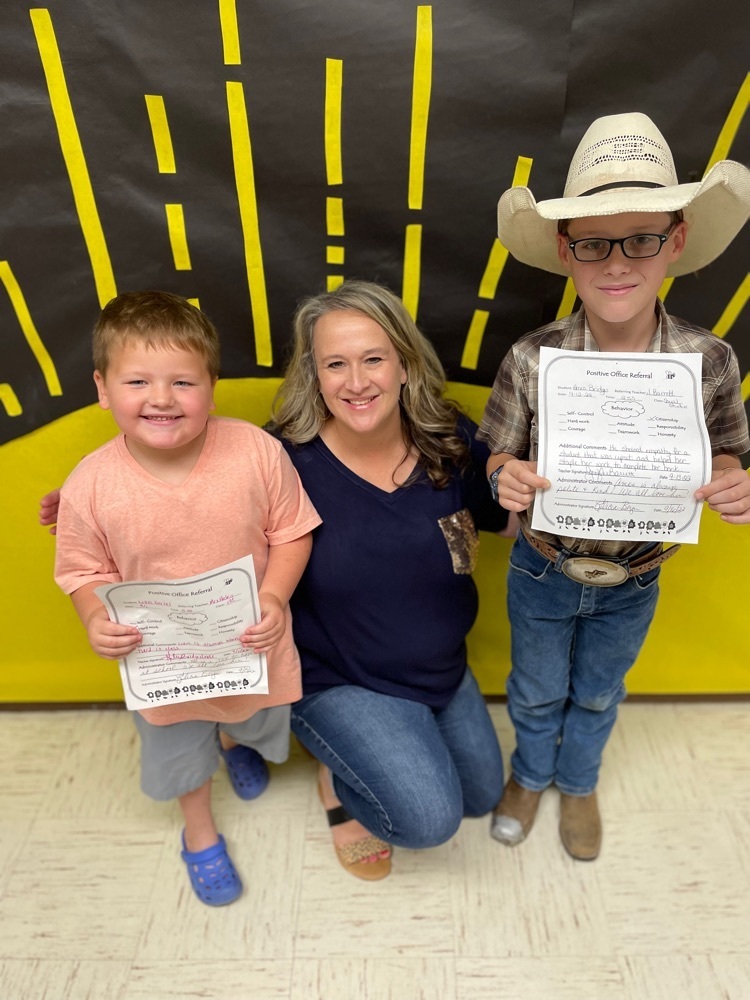 Tomorrow (9/17) from 7:30AM-4PM in the Mary Davis Gym. All proceeds go towards the Acorn FCCLA Leadership trip to Washington DC.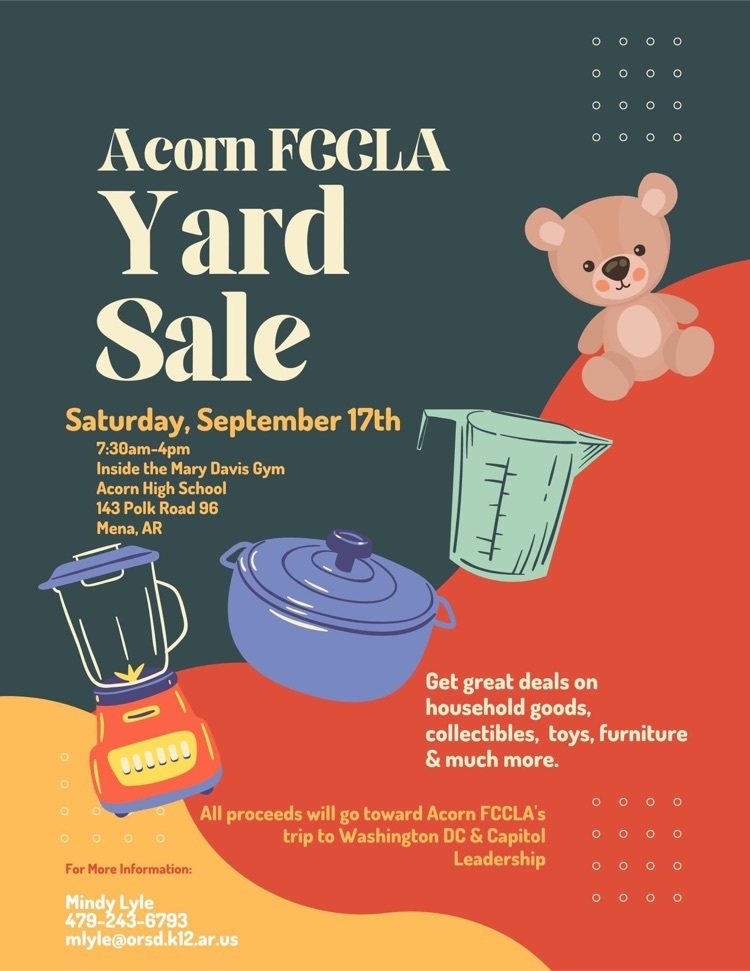 Acorn SG & SB will compete in the District Golf Tournament at Booneville on September 21st.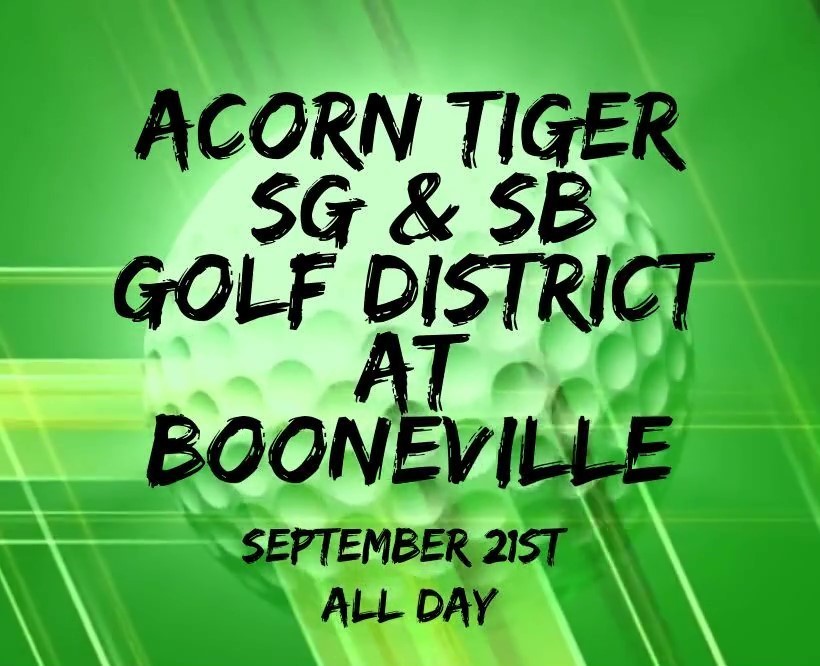 Update: Spelling correction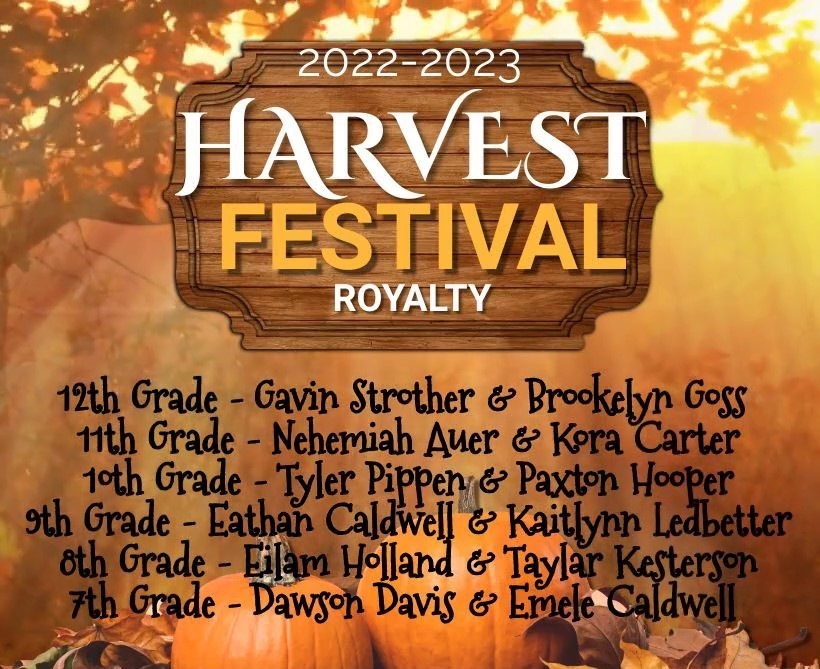 Congratulations to the Acorn 7th-12th grade 2022-2023 Class Officers!!!!!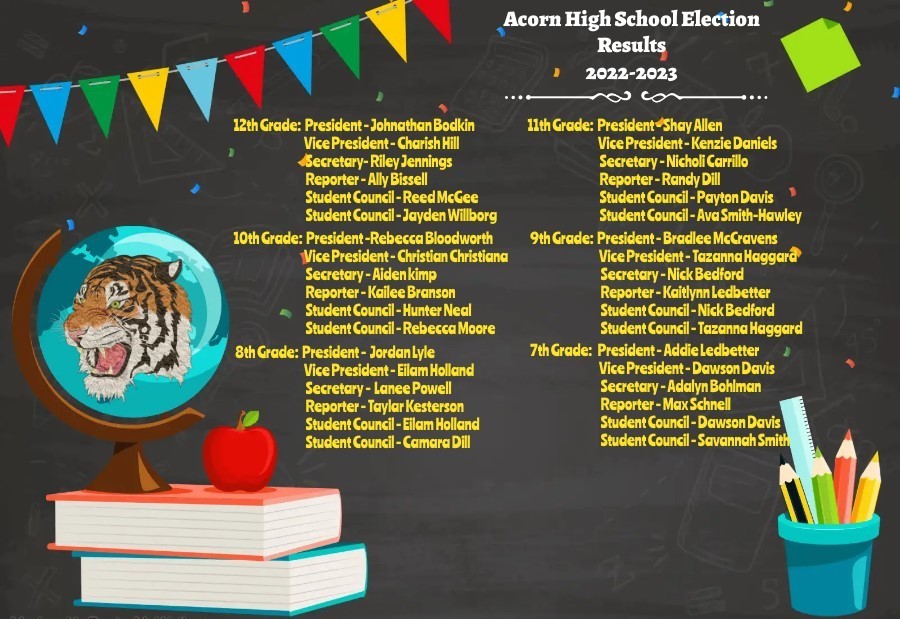 On Saturday, September 24th 6th Grade will be hosting a 5K Run/Walk to help raise funds for Space Camp. Please see picture for all details or email
thollin@orsd.k12.ar.us
for more information. Thank you for your support!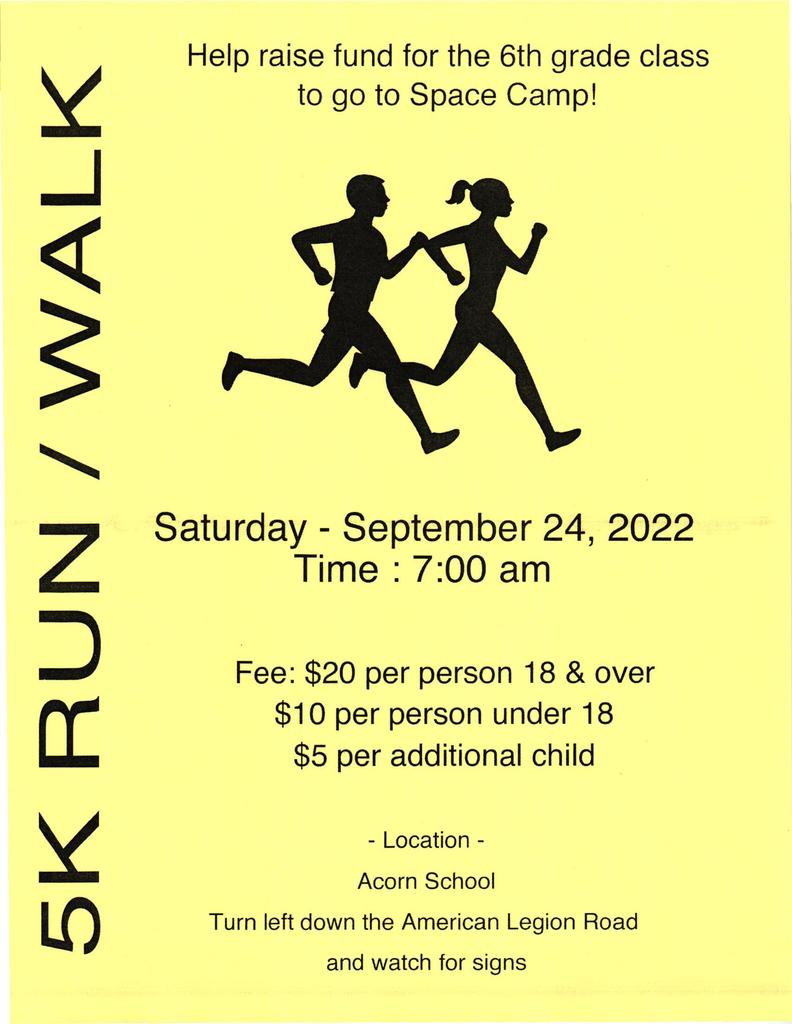 There is an Oden PTO meeting at 5:30 in the cafeteria tonight. 9/13/22
Ode Maddox Elementary Parents and Community: K-5 Elementary students are selling cookie dough as a fundraiser to raise money to buy new playground equipment. Students will be selling today 9/12-9/26. There are 2 ways to order, online and by catalog. All money is due upon ordering. Students earn a prize for every 5 orders they sell. Students selling 15 or more items will receive an ice cream party and the class that sells the most gets a party string fun war party. Thank you for your help and support! Happy Selling! Mrs. Bergum