On the first week back from Christmas Break, students from Ode Maddox Elementary visit the Oden PTO Accelerated Reading Store. From January 10-12, students at Ode Maddox Elementary chose prizes from successfully testing on individual reading books. Congratulations, Timberwolves! #orsdlifeprep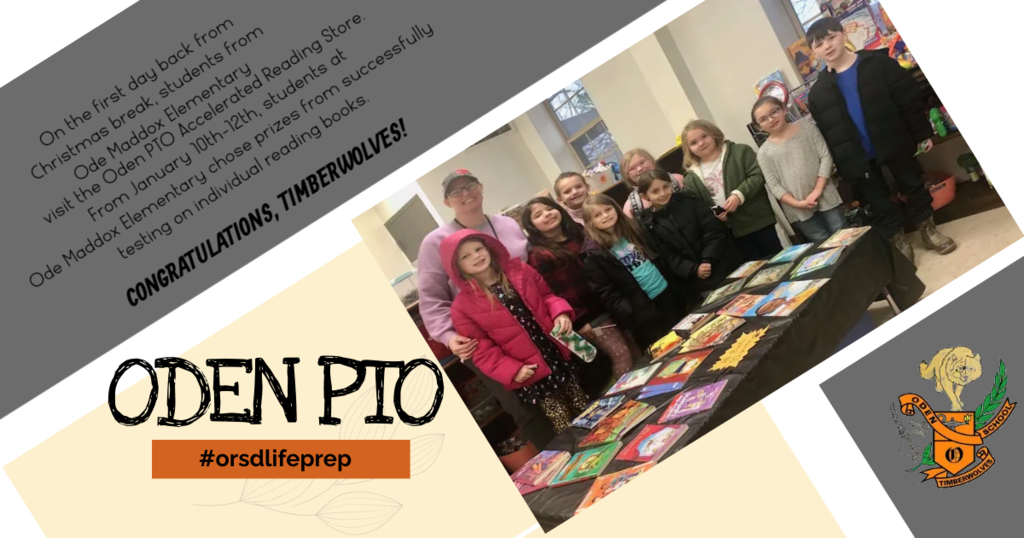 Check out our littlest readers here at Acorn Elementary! These kindergarten students met their December reading goal in Mrs. Wilson's class. Olivia Slater, Mary Nichols, Ryan Shaddon, Savannah Hogan, Axton Priddy, Josslyn Dandikar, Browning Neal, Jamison Abernathy and River Smith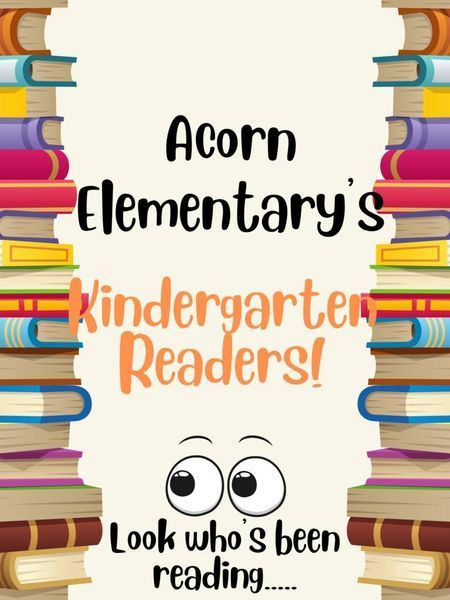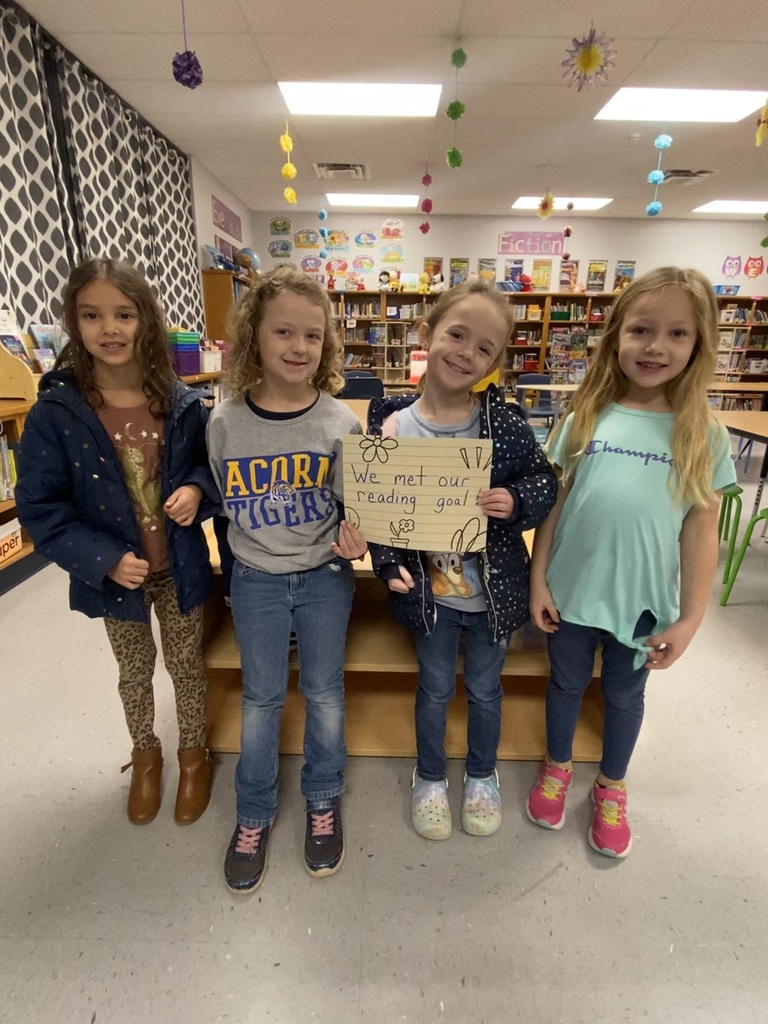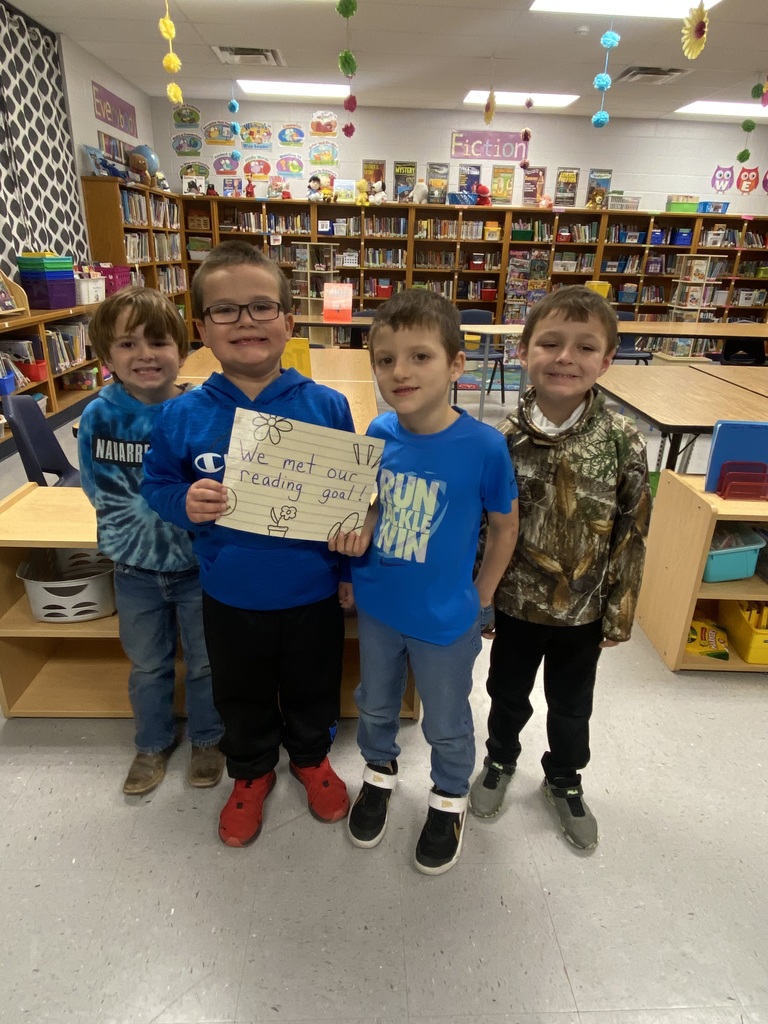 Attention Acorn High School Parents: Report cards were sent home this week, please be on the lookout:)

Acorn High school students Austin Briley, William Bloodworth, Clay McGee, Karma Christiana, and Jackson Lott competed at the DMESC High School Chess Tournament today. Out of 53 students, Clay McGee came out on top as 1st place champion. He was undefeated with a record of 5-0.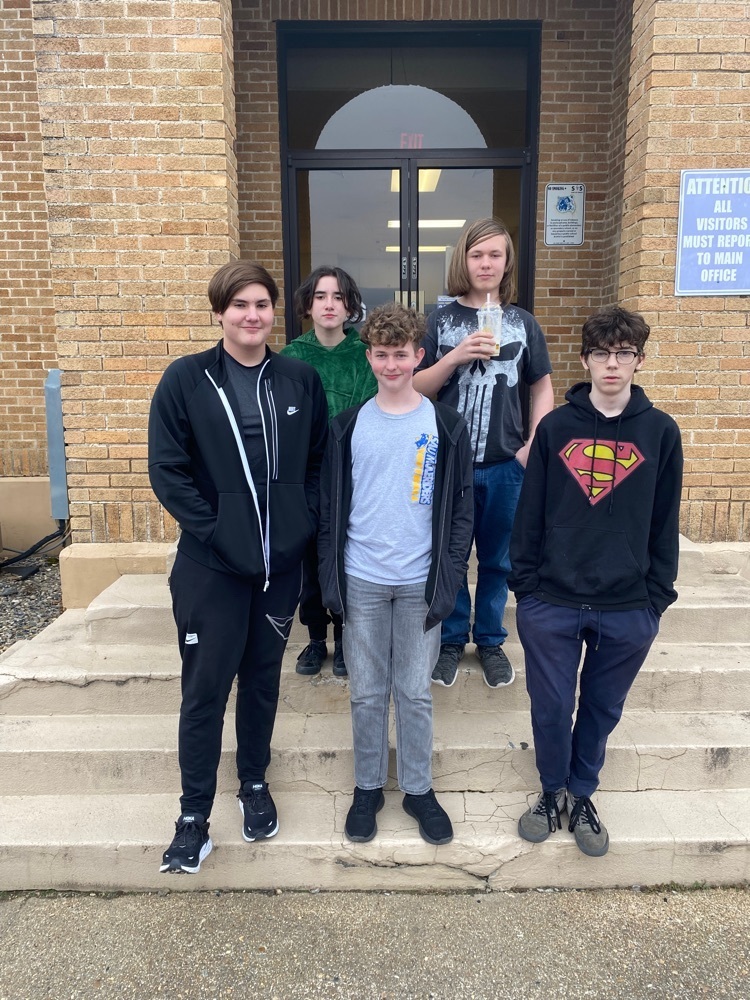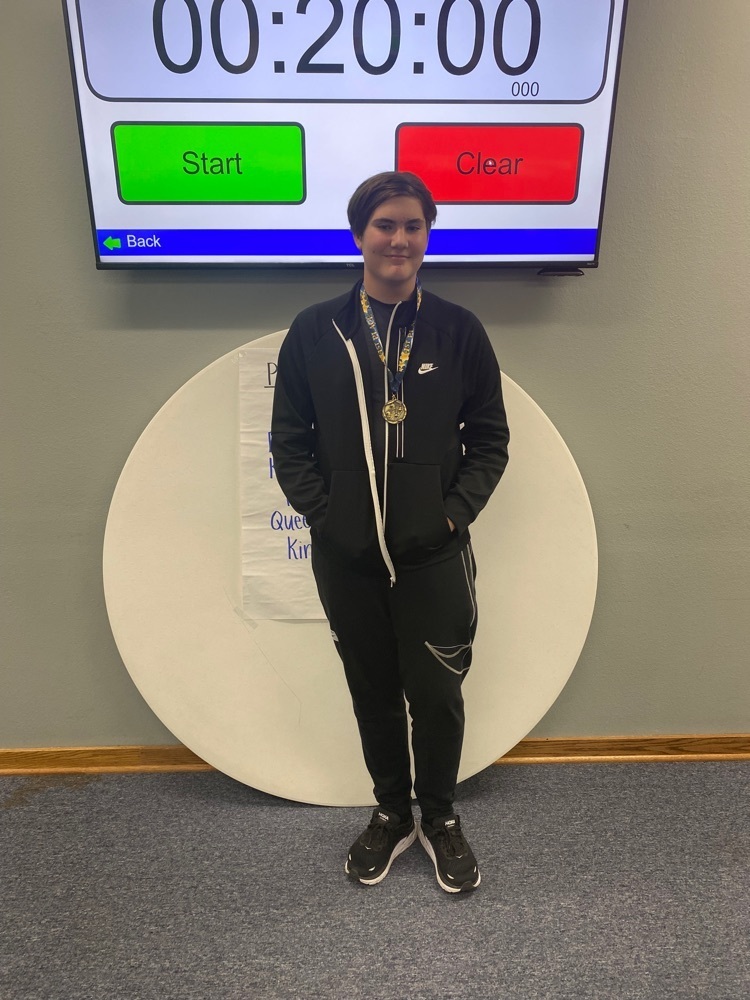 Acorn GT students Ryder Laughlin, Cy Young, Connor Bottomley, Carson Fairless, and Pierse Slater competed at the DMESC Elementary Chess Tournament yesterday. Out of 60 students, Cy Young won 3rd place with a record of 5-1.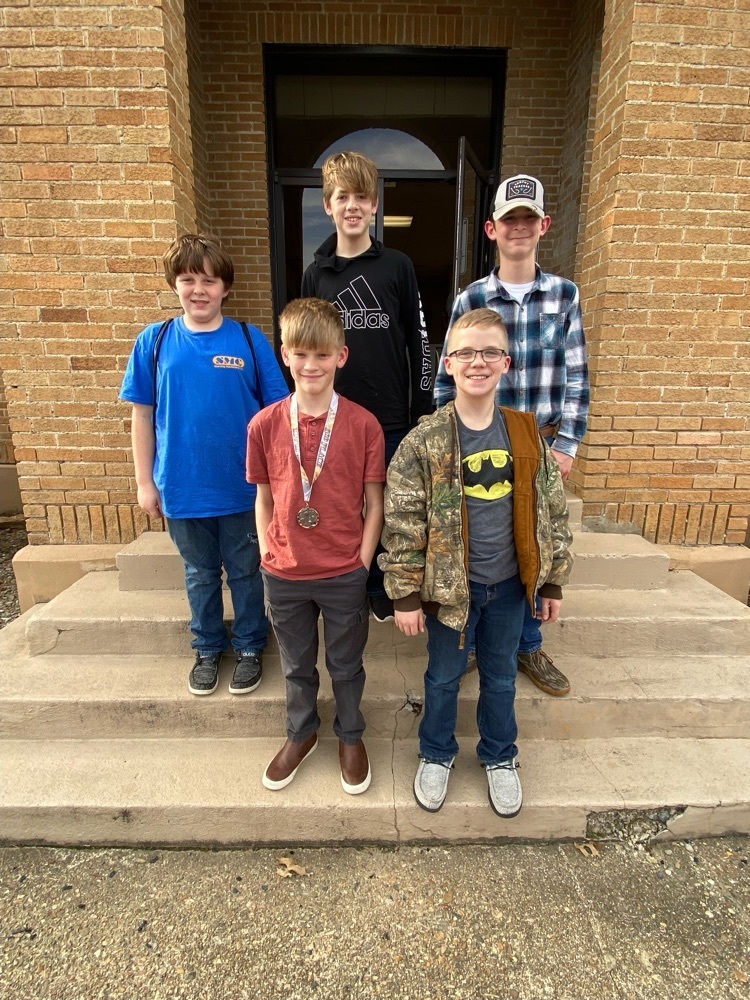 If you ordered and Acorn Homecoming shirt before Christmas break, they are in. Please stop by the office:) Make checks payable to Acorn High School.
Reminder that Acorn Campus class pictures will be tomorrow Thursday January 12th. We will start with Pre-K at 8:00 am and go through 12th grade. If you have lost your order envelope, there will be extras available or you can use your own envelope with your child's information on the front. Info needed is Name, Grade, Teacher, Acorn, and if you want the $15 Memory Mate package or any of the Add Ons and include your payment.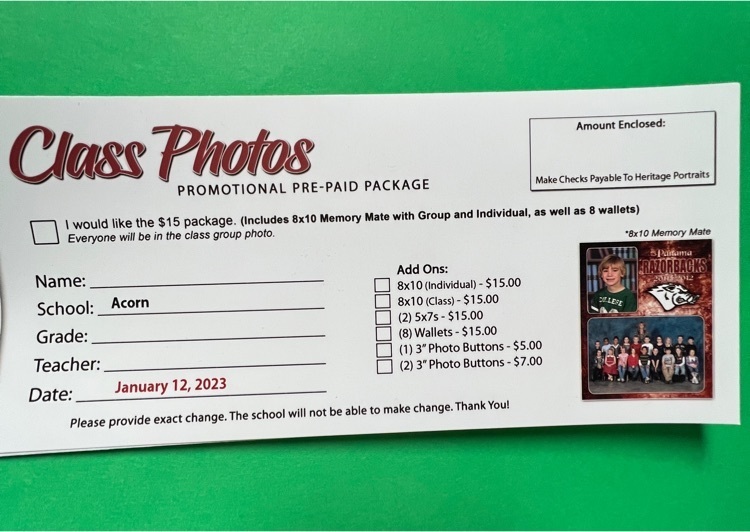 Acorn FCCLA attended Region VI Winter Conference at Lake Hamilton High School today. Kora Carter and Damon Cruz were inducted in as Region VI officers for the 2023-2024 school year. Kora will serve as the First Vice President. Damon will serve as the Vice President of Parliamentary Law. Region VI Star events participants were also recognized for their projects. Damon Cruz, Eilam Holland, and Lyndsey Powell will compete at the state conference in April.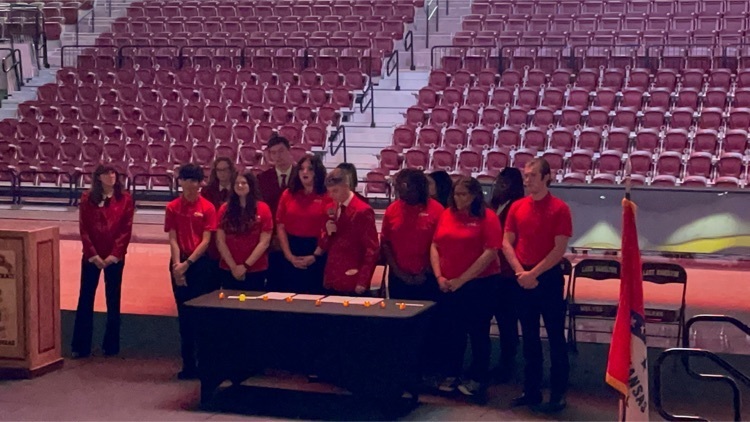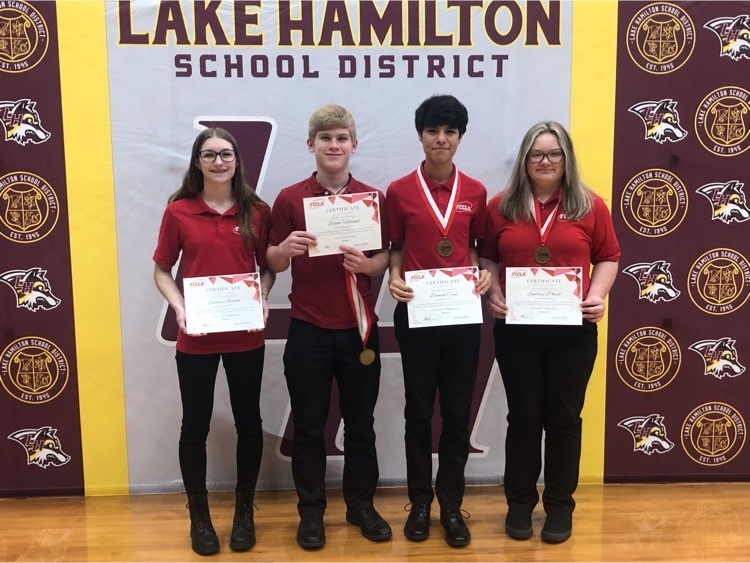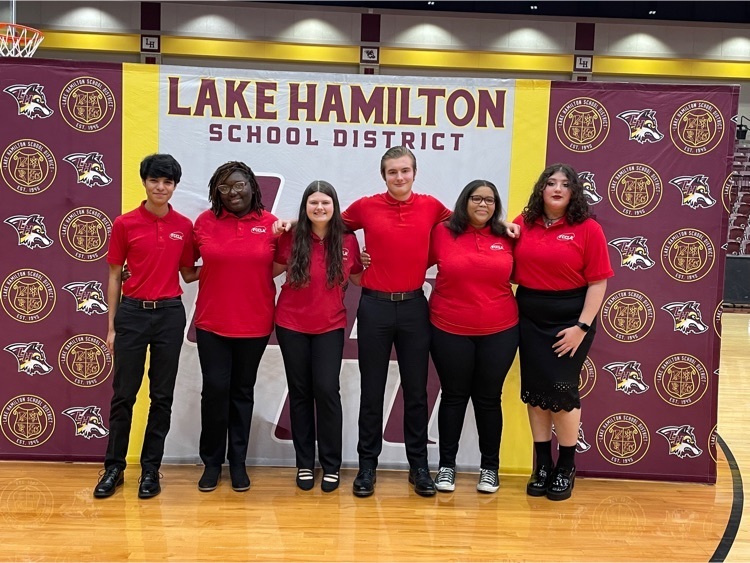 ~Acorn Elementary~ Positive Office Referrals for December 12th-20th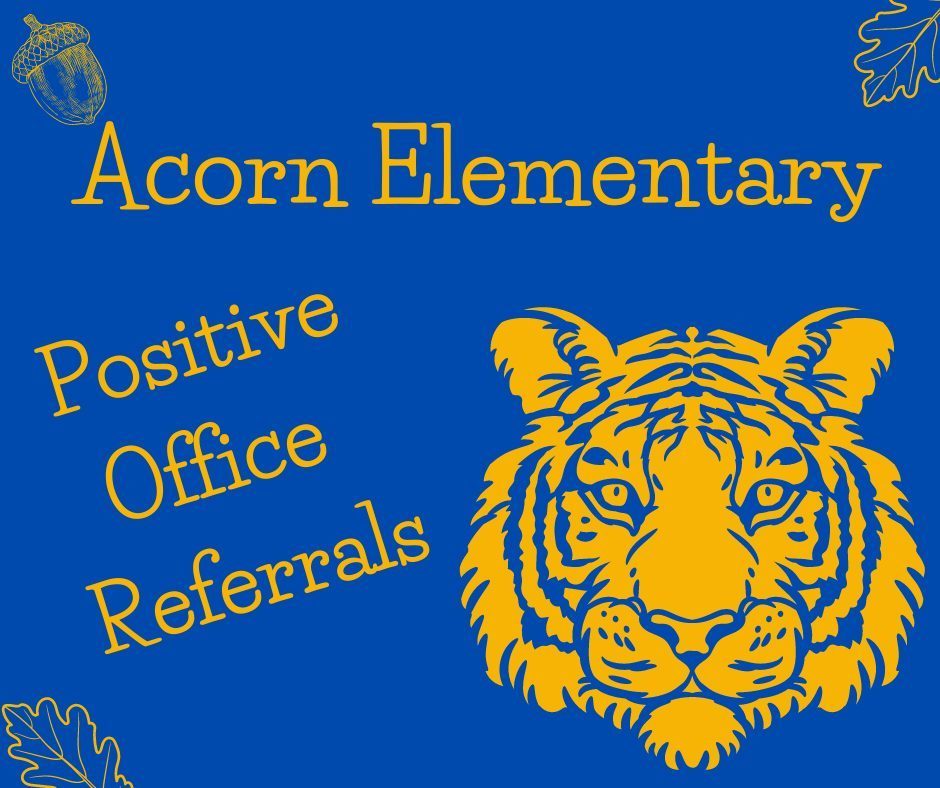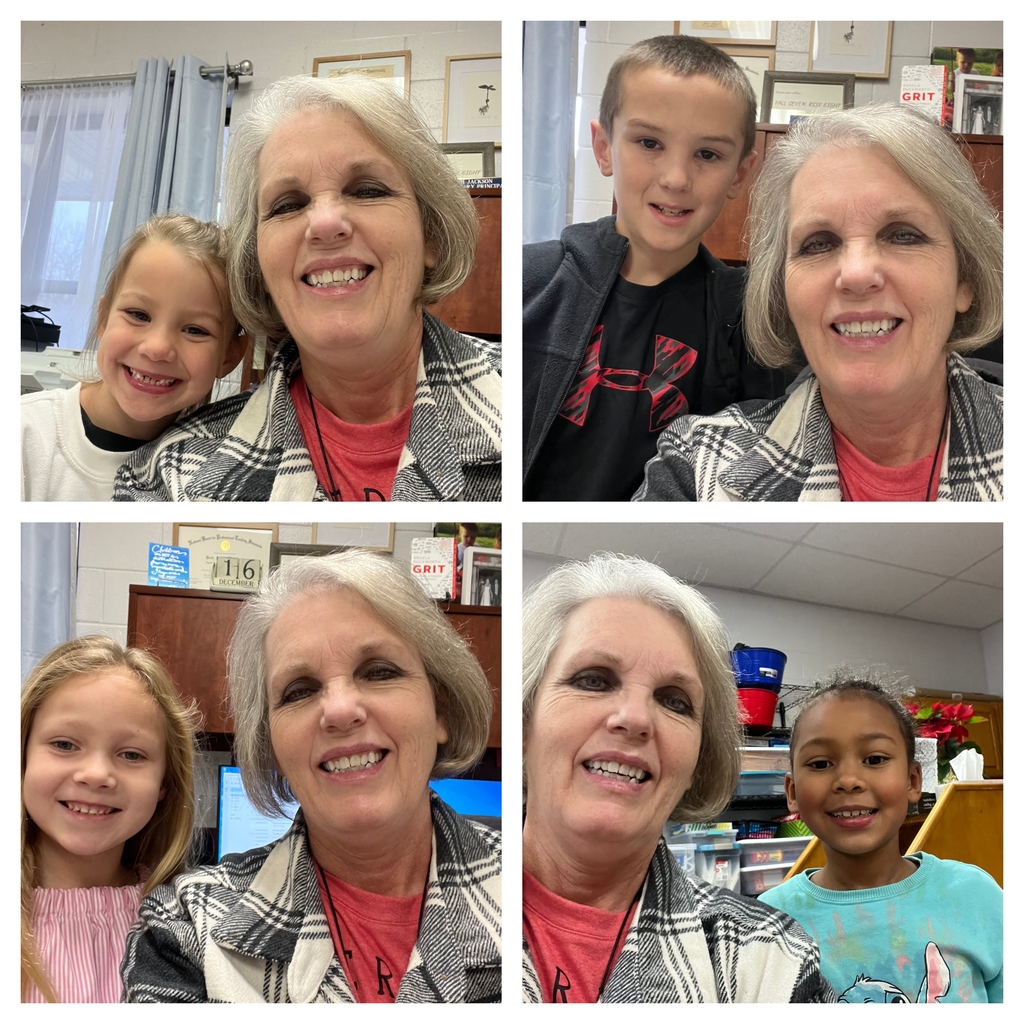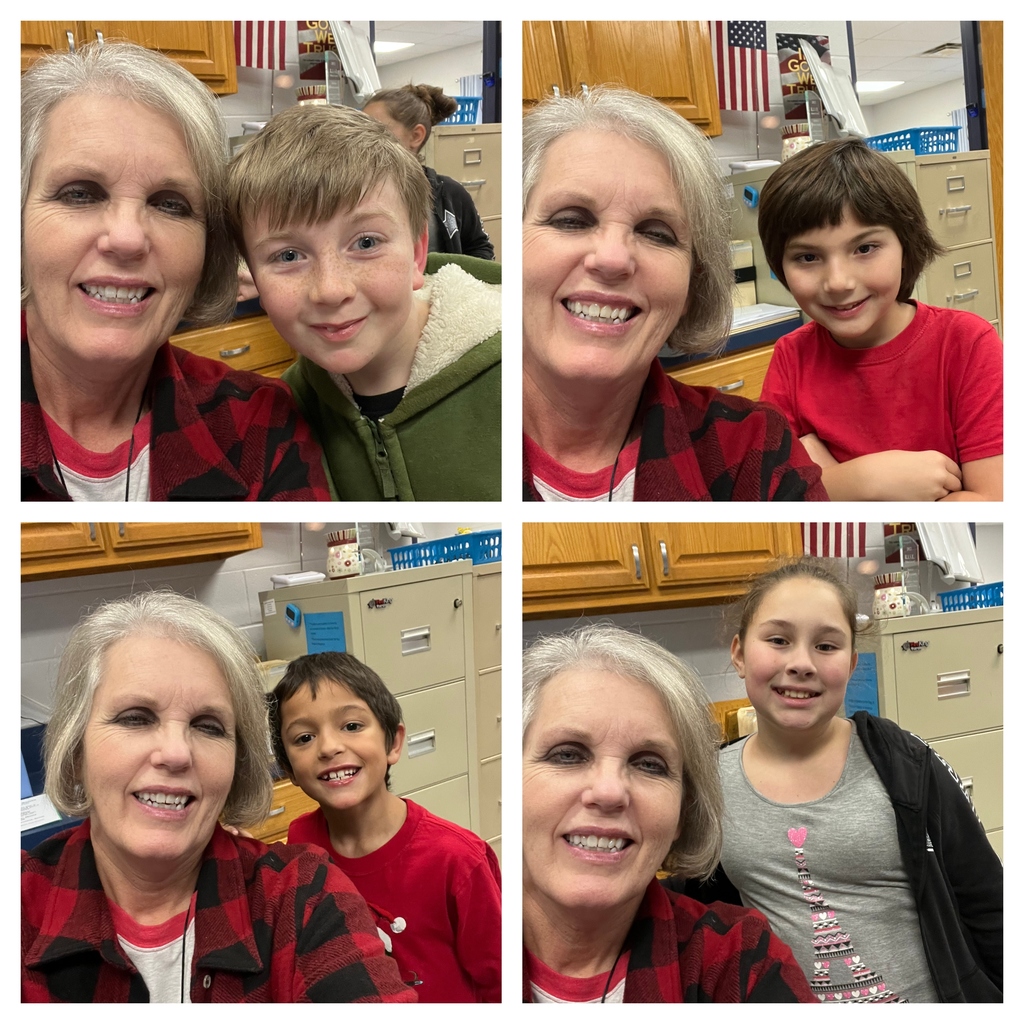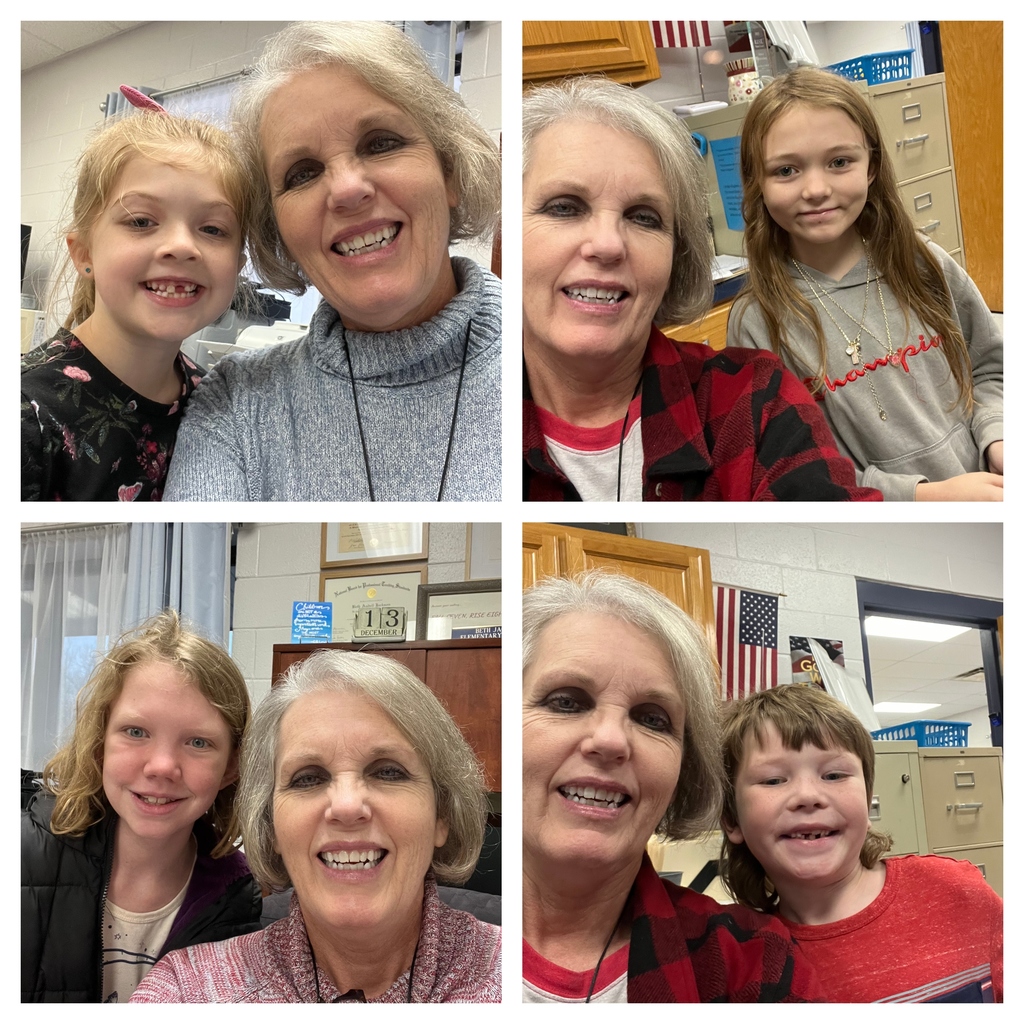 Acorn Alumni Scholarship Fundraiser Beans & Cornbread Dinner - $3 each Desserts & snacks sold seperately Friday, January 13th Acorn Gymnasium Concession opens at 5:30 PM! Acorn Homecoming - 5:00 PM Acorn vs Murfreesboro - immediately following homecoming ceremony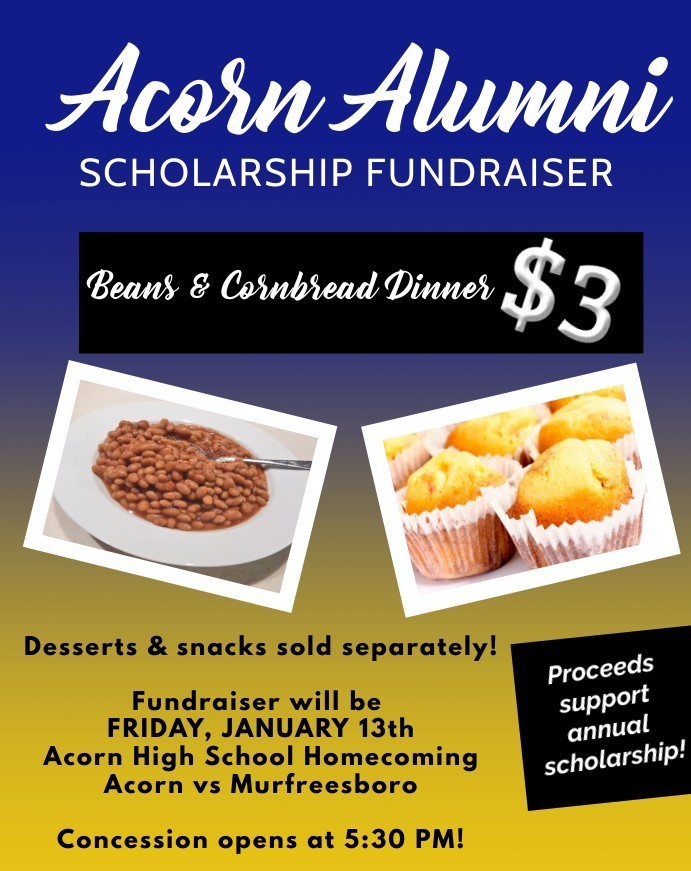 AHS Homecoming Dance Saturday, January 14, 2023 Acorn Cafetorium Doors open at 7 PM Acorn High School Students Grades 9-12 Entry $10 per person Must register/sign-up and pay by deadline: January 13th at noon To register/pay, contact: Acorn High School Office (479) 394-5544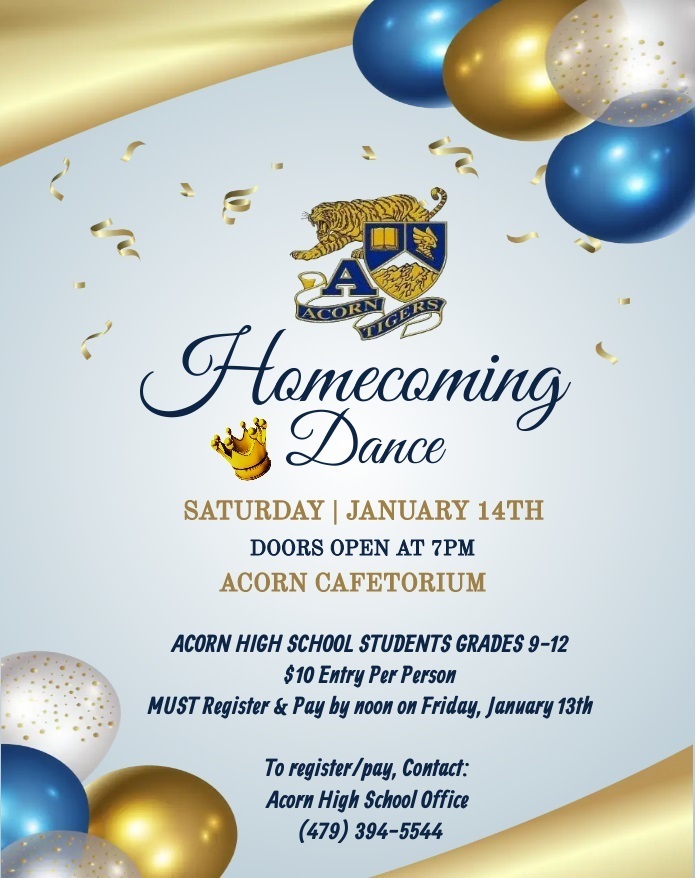 Acorn High School SPIRIT WEEK January 9 - 13, 2023 AHS Homecoming Friday, January 13, 2023 5:00 PM Acorn vs Murfreesboro Acorn Gymnasium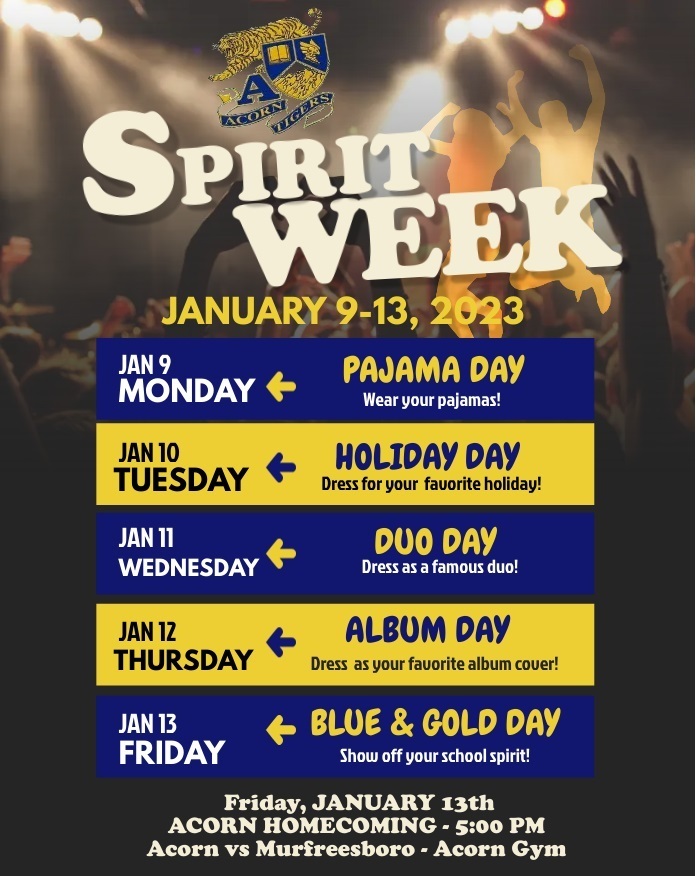 ORSD staff meeting for Professional Development today…Mr. Brad Sullivan sharing his story and passion for Building A Climate And Culture For Student Success! Thank you, Mr. Sullivan for spending the morning with us and letting us be a part of your story! #orsdlifeprep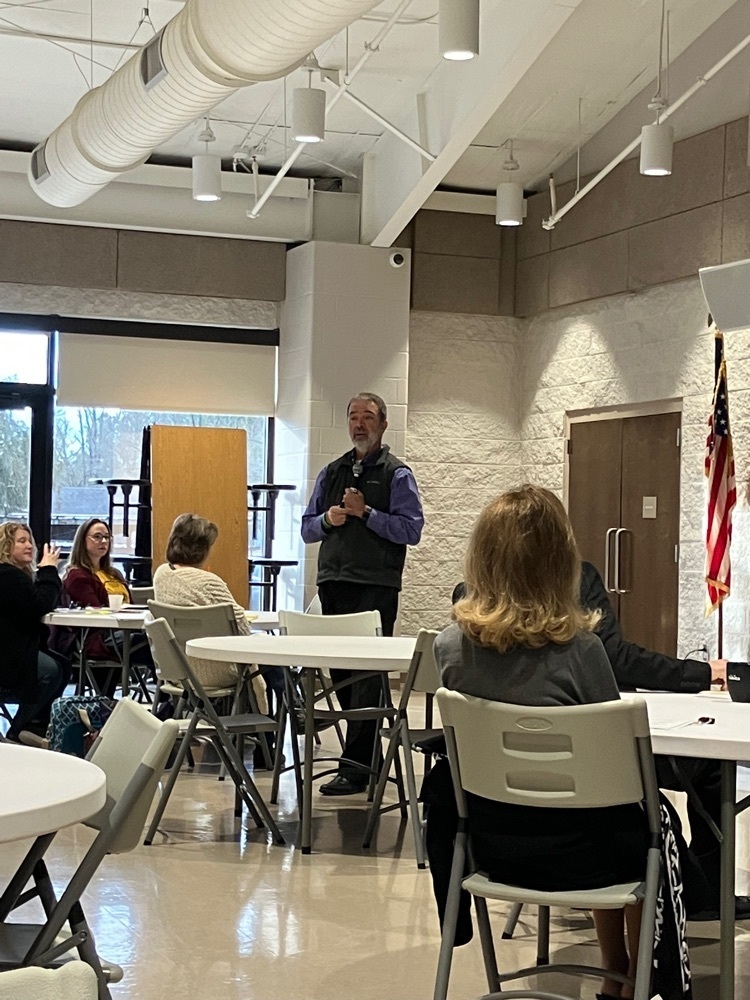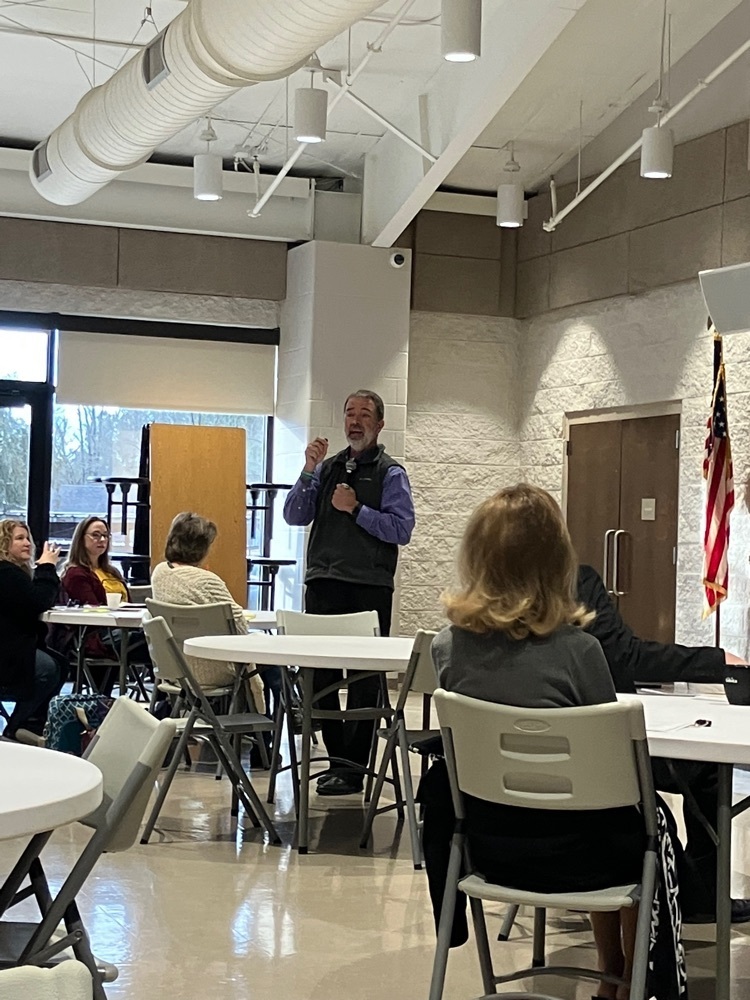 Check out upcoming Acorn Wrestling events - January 9th-13th!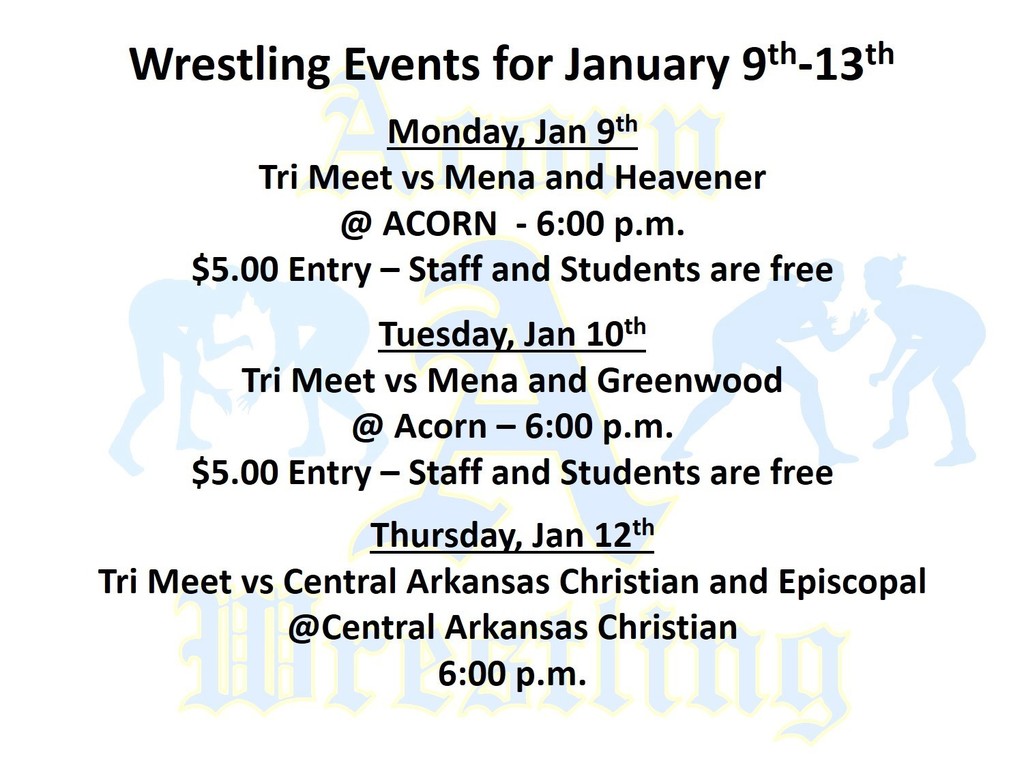 ORSD Schools will resume classes on Monday, January 9, 2023 Acorn and Oden campuses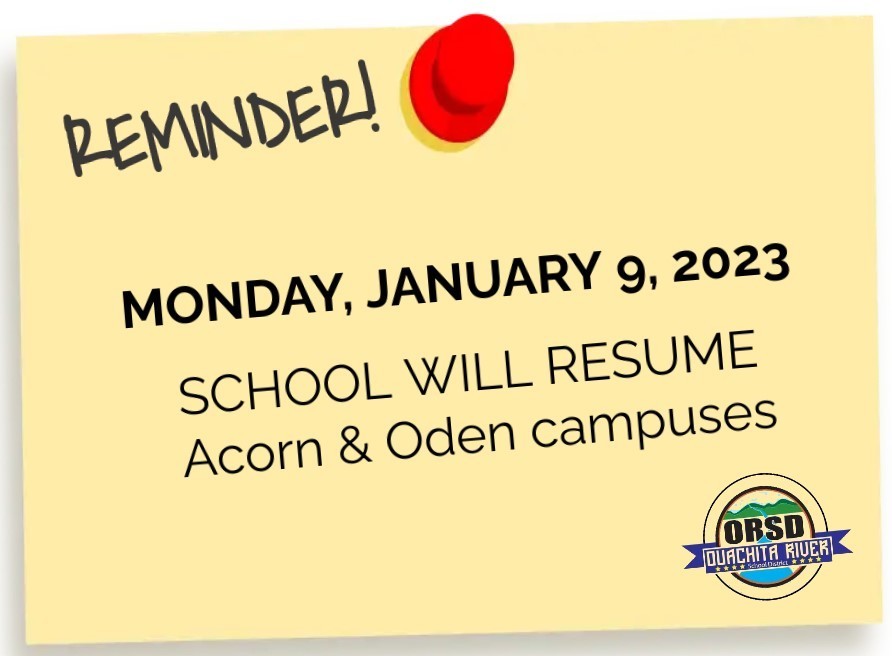 AHS 2022-2023 Homecoming Royalty Announced Congratulations to our Homecoming Queen and Maids! Queen: Paige Parnell Maid of Honor: Ally Bissell Senior Maid: Rachael Weddle Senior Maid: Ashlee Arce Junior Maid: Sophie Strasner Junior Maid: Shay Allen Sophomore Maid: Sydney Holliday Sophomore Maid: MaryClaire Laing Freshman Maid: Kylee Johnson Freshman Maid: KaitLynn Ledbetter AHS Homecoming Ceremony Friday, January 13, 2023 5:00 PM Acorn vs Murfreesboro Acorn Gymnasium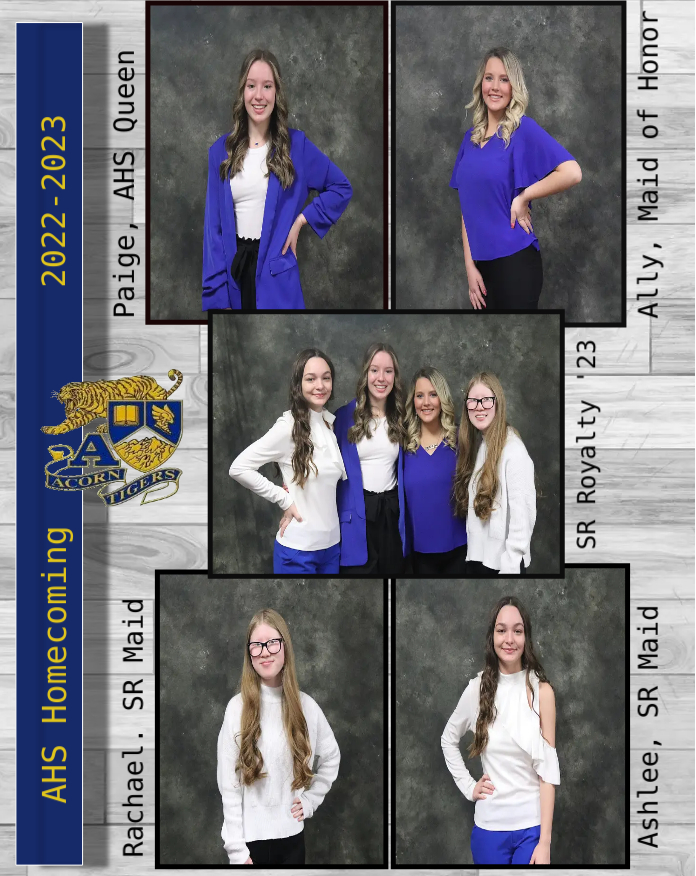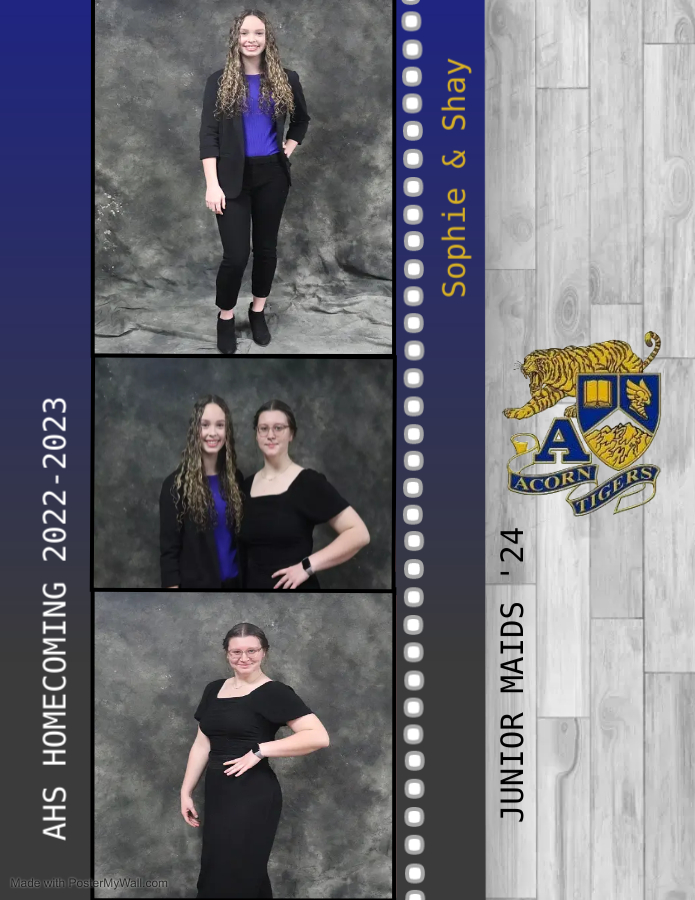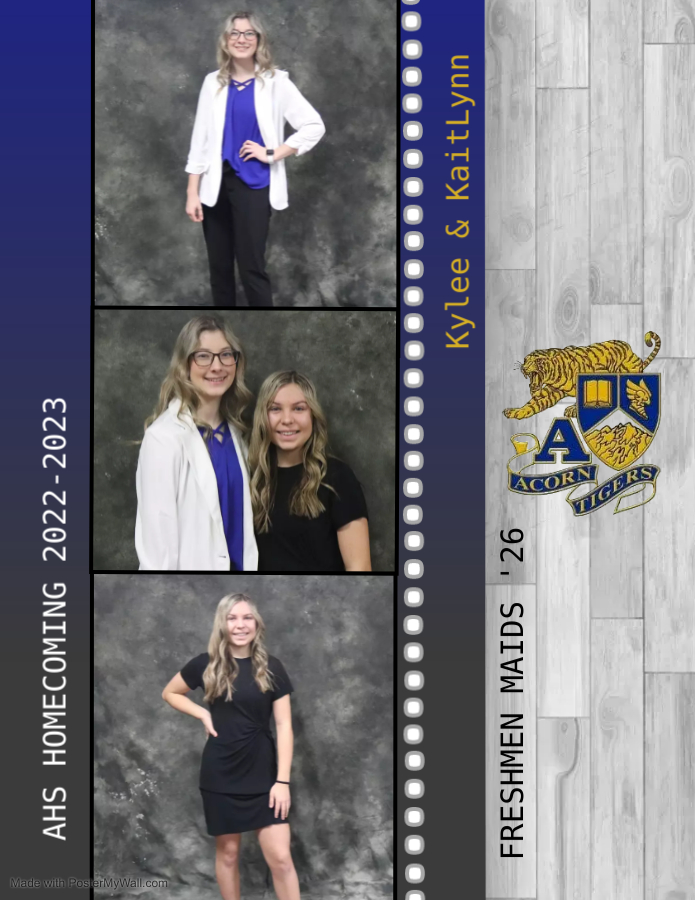 Ode Maddox Elementary had some sweet positive office referrals today. Lacelyn, Charlotte, Faith, Dawson and Emma showed caring, teamwork, hard work and compassion! I am very proud of the example these students are setting! 🧡🖤🐺

Happy Holidays from Acorn Preschool!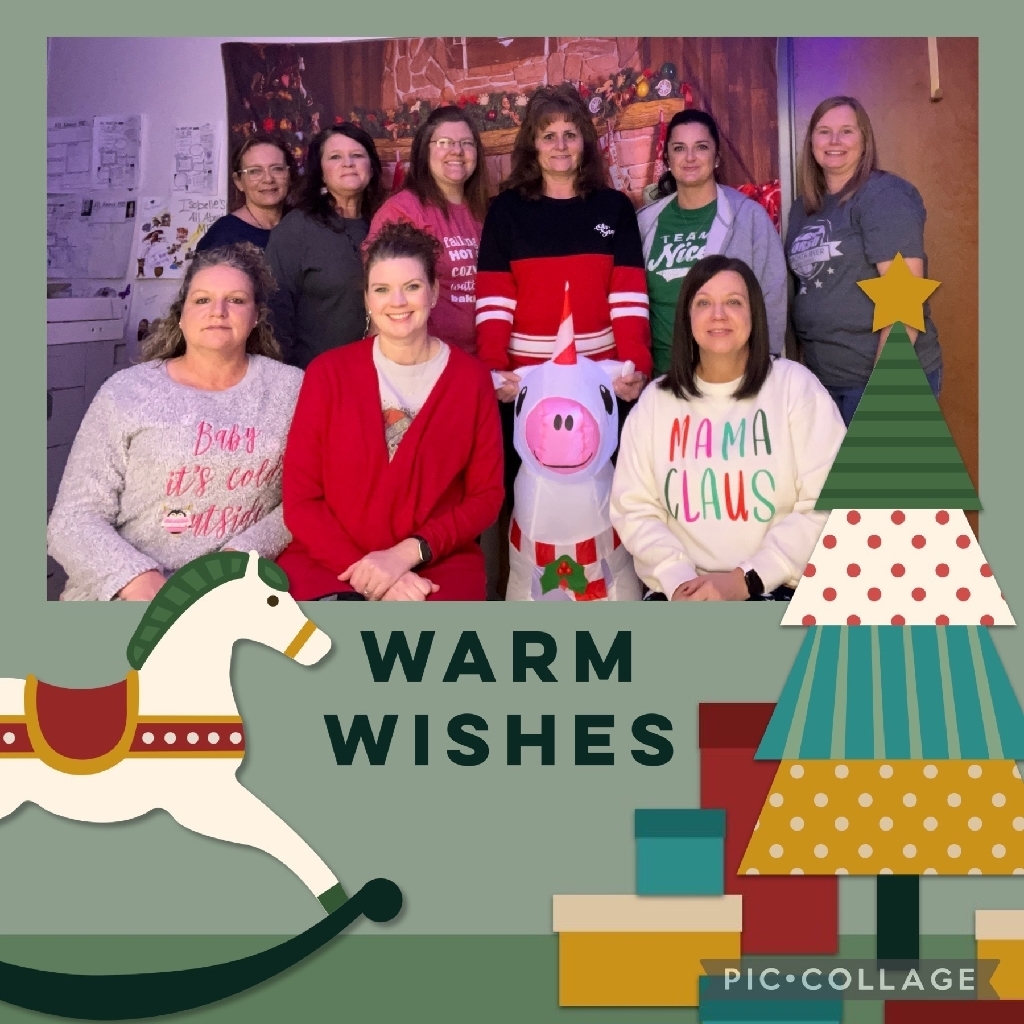 ORSD Family, The Acorn FFA parent meeting tomorrow night in the cafeteria at 7:00 pm is canceled and will be rescheduled at a later date. Respectfully, Jerrall A. Strasner Superintendent of Schools
ORSD Family, ORSD will be closed tomorrow December 22nd, 2022 due to inclement weather and temperatures. Inclement weather should begin arriving in our communities around 11:00 am. ORSD is set to begin classes again on January 9th. Please stay safe and have a Merry Christmas. Respectfully, Jerrall A. Strasner Superintendent of Schools